The Discovery Channel has aired a show which revealed a man don a "snake-proof" suit and attempt to be swallowed whole by an anaconda.
Amid much fanfare, Paul Rosolie performed the Eaten Alive feat in the Amazonian rainforest in a futuristic-looking "snake proof suit" equipped with a breathing system, as well as cameras and a communication system.
Rosolie had faced the ire of animal rights activists fearing for the welfare of the snake, but insisted the stunt was intended to draw attention to the destruction of the rainforests.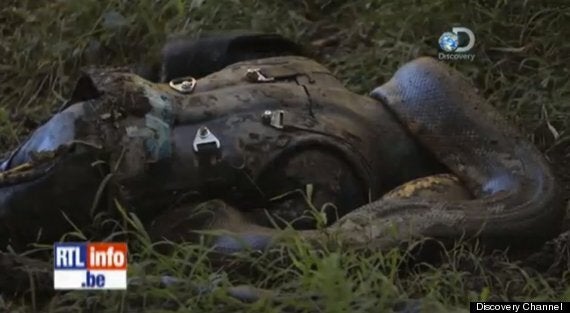 He said: "I've seen first hand how the Amazon Rainforest is being destroyed. It is so rampant that we may be the last generation with the opportunity to save it. People need to wake up to what is going on.
"What better way is there to shock people than to put my life on the line with the largest snake on the planet, the Green Anaconda."
Fox News quotes him as saying: "She got me right in the face. The last thing I saw was her mouth wide open before everything went black.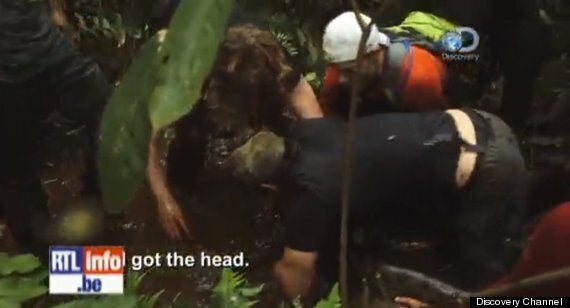 "As this happened, she wrapped around me and took me off of my feet, I felt the suit cracking. It felt as if my arms were ripping out of their sockets."
The South American green anaconda can grow up to 30ft in length and kills by squeezing its prey until the animal asphyxiates.
The show aired in the US on Sunday and though Rosolie says he spent more than an hour inside a 20ft long female anaconda, viewers were less than impressed, particularly when he asked to be rescued as the snake attempted to swallow his helmet.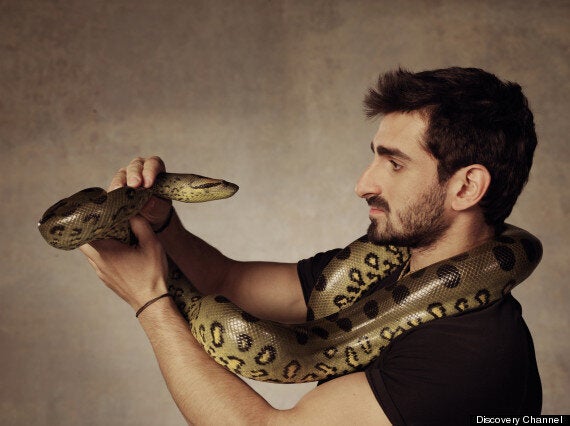 Paul Rosolie examines a very large snake
Related