Fleur blew the rest of the 'X Factor' contestants out of the water on Saturday night, with her all-singing, all-dancing, all-bag-throwing rendition of 'Uptown Funk', with her version of the song shooting to the top of the iTunes chart the day after it went on sale.
However, viewers hoping to get their hands on the original version of the track were disappointed to learn that it wasn't available to download in the UK until January.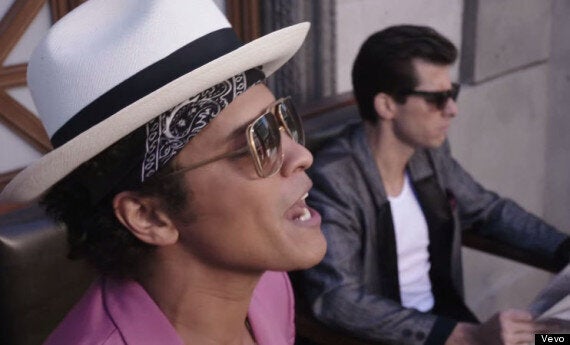 Mark Ronson and Bruno Mars in the 'Uptown Funk' video
And while Simon Cowell was giving himself a pat on the back on Saturday night for choosing such an unknown song for his act to perform, he may be regretting the decision now, as 'Uptown Funk' has been rush-released, and is now in the running for the Christmas number one spot.
Yes, the music mogul will no doubt be alarmed to learn that the spot usually reserved for 'X Factor' winners' singles (apart from Joe McElderry, of course) could now be occupied by Bruno and Mark - all because of Fleur East.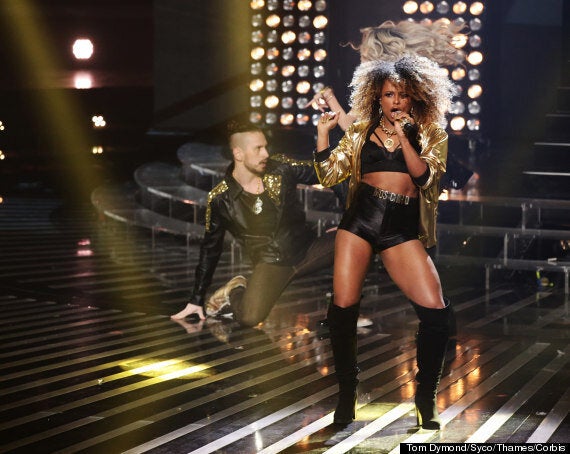 Fleur East performs 'Uptown Funk' and leaves us completely speechless
Sadly for Fleur, while her version could have held a comfortable spot in the UK chart this weekend due to its high sales on iTunes, it doesn't qualify for the singles chart because the Official Charts Company don't include songs performed live on 'The X Factor'.
It's not all bad news for Fleur, though, she's now the odds-on favourite to win 'X Factor' this weekend, unless her fellow finalists Andrea Faustini and Ben Haenow can really pull something special out of the bag.
Let's hope that wasn't too much of a blow for Chico.
Watch the video for 'Uptown Funk' below:
And just for good measure, here's Fleur's version: