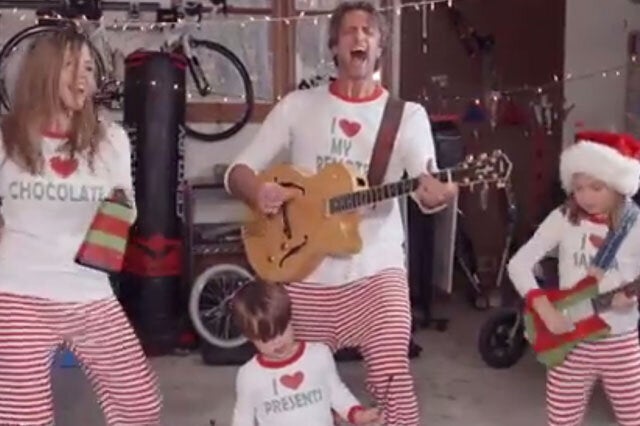 The Christmas jammies – also known as the Holderness family – are back with another festive number.
Following numerous TV appearances and interviews, the family followed up the video with a back to school version, Baby Got Class (which uses the brilliant line 'I like big buses and cannot lieand have been busy working on a new festive number for 2014.
The family review their year together by reworking REM's 'It's The End Of The World As We Know It' – complete with Christmas PJs, naturally, and a whole heap of festive cheer.