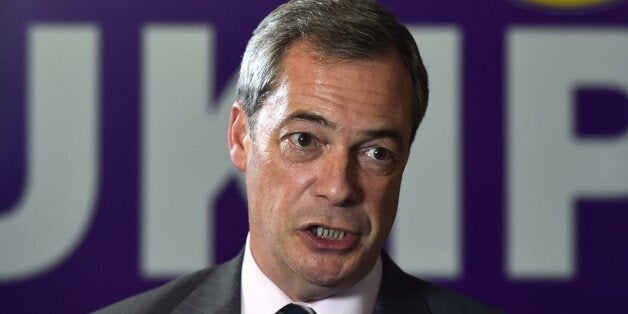 Russell Brand and Nigel Farage are going to provide some political fireworks on the BBC's Question Time as two flamboyant - but politically contrary - figures.
What could they end up fighting over? HuffPost UK presents five questions that the comedian and activist may decide to ask the Ukip leader.
2. "How can you say Ukip isn't a 'far right party' when you have the support of so many racists?"
[Ex-City trader Farage went to Dulwich College, while his party's two MPs, Douglas Carswell and Mark Reckless, went to Charterhouse and Marlborough College respectively. Spread betting magnate Stuart Wheeler, an Old Etonian, also decided to support Ukip as its treasurer. Meanwhile, Ukip donor Paul Sykes is one of Britain's wealthiest men with an estimated £650m in the bank.]
[Not only was Farage once part of the Conservatives, but his two MPs left are former Tories, as are his vice-chairman Neil Hamilton, current MEPs Roger Helmer and William Dartmouth, and current peers Lord Pearson and Willoughby de Broke.]
Popular in the Community