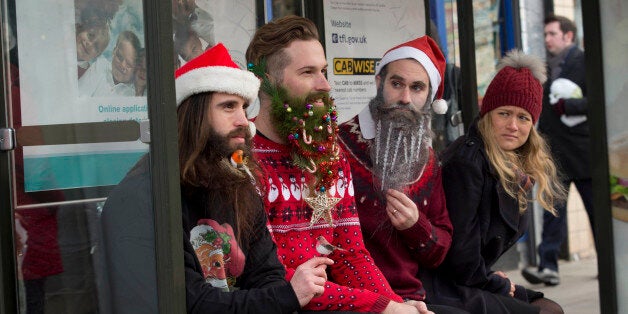 A group of men with Christmas-themed beards are giving Santa a run for his money, by adorning their facial hair with fairy lights, mistletoe and even a robin red breast.
The beards are the work of a London artist Katya Wildman from North London was specially commissioned to create a uniquely seasonal take on the hipster beard trend - to celebrate the launch of a phone.
Katya spent six hours creating four distinctive beard designs - complete with flashing lights, baubles and even bird's eggs.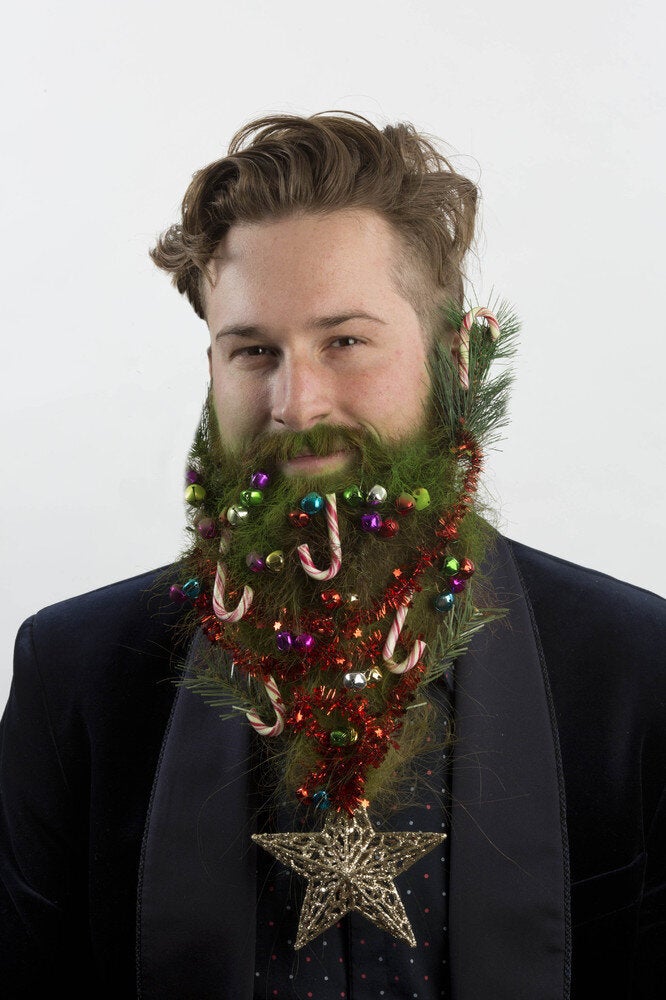 Christmas Beards
She then photographed her beard-topiary, using the new Samsung Galaxy Note Edge handset, which features a unique curved screen that offers users an innovative new way to access information.
2014 has been declared year of the beard, with chin-tickling apperances from Jared Leto, Bradley Cooper and Michael Fassbender at the Oscars, aswell as unlikely fashion icon and Eurovision-winner Conchita Wurst.
Katya said: "I have always been fascinated by facial hair – and now I have the chance to try out my festive designs on some bounteous beards.
"I used the Galaxy Note Edge to photograph the models and create a series of portraits that may raise a smile this festive season."
Samsung are confidently predicting that Christmas Beards will become the must have 'seasonal facial furniture' for beardies this Xmas season.
Ines van Gennip, Marketing Director of the IT & Mobile from Samsung said: "We wanted to give beards a seasonal edge and I think we have achieved that with Christmas Beards which represent affordable facial fashion at its very best.
"Our Christmas beards are edgy and unique – a bit like the Galaxy Note Edge, which is available from Friday."