Millions of "sickening and depraved" child abuse images will be removed from the internet as part of an international crackdown being launched by the Prime Minister.
A joint specialist unit run by the National Crime Agency (NCA) and listening post GCHQ will target the most prolific offenders who are using increasingly sophisticated techniques to hide their true identities and encrypt disturbing images of child sexual abuse.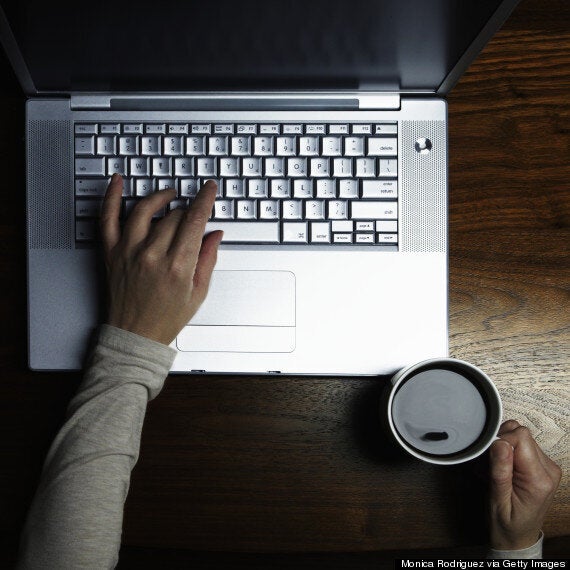 A new unit will remove millions of images, says Cameron
Cameron said the unit would hunt down those behind the images with the same effort used to pursue terrorists or other international criminals.
Details of the plans will be set out at an online child abuse summit along with new solutions developed by tech-industry giants such as Google, Facebook and Twitter to track down sex offenders and protect more youngsters.
Cameron said action already taken by internet firms had resulted in an 80% reduction in searches for child abuse terms, and the removal of 40,000 "disgusting" images.
But he said he wanted to go further, with more than two million graphic scenes of abuse being targeted for removal from the internet.
He said: "Online child abuse is an absolutely sickening and depraved crime and we want to wipe it out.
"In the past we held international conferences on crimes like slavery or drug dealing. Now is the time to hold international conferences on this issue and not just talk but act.
"What we did last year was we got internet companies together and they agreed not to return searches when people were searching for disgusting child abuse terms online.
"That's led to an 80% reduction in the number of such searches.
"Now we want to go even further, making it impossible as far as we can for people to search for these images online altogether and taking down literally not just thousands but, over time, millions of child abuse images - taking them off the internet altogether.
"This shows that if you work with internet companies and you work internationally you can really get things done."
Story continues below video
With the apparent success in targeting paedophiles who trawl the internet for images, perverts have increasingly moved to the "dark web" which includes material that search engines cannot access and has been intentionally hidden.
Software such as Tor enables users to access the "dark web" to email and host file storage through encrypted and anonymised networks.
According to Downing Street, the new unit will bring together GCHQ's technical expertise with NCA's investigatory skills to develop new capabilities to analyse huge volumes of child abuse imagery hidden on the dark web.
UK daily users to secret or encrypted networks have increased by two-thirds, according to the NCA, who expected to see 20,000 daily UK users in 2013.
The Prime Minister said: "The dark net is the next side of the problem, where paedophiles and perverts are sharing images, not using the normal parts of the internet that we all use.
"What we are doing there is setting GCHQ, our world class intelligence agency, together with the National Crime Agency and we are going to go after these people with every bit of effort that we go after terrorists and other international criminals."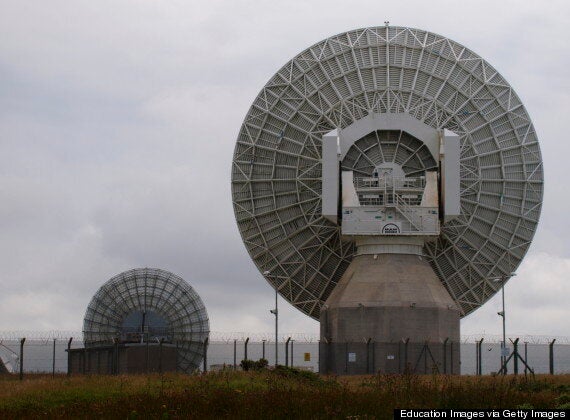 GCHQ satellites in Cornwall: the intelligence body will help to hunt paedophiles
Cameron said the NCA will get the funding it needs "in terms of being able to hunt down this crime" and together with GCHQ it will be working with "other international bodies to crack this across the globe".
"It needs a major effort because sometimes these images are formed and made - and remember every one of these images is a crime scene - on the other side of the world," he said.
GCHQ director Robert Hannigan said: "GCHQ is using its world leading capabilities to help the NCA reach into the 'dark web' and bring to justice those who misuse it to harm children.
"With the NCA, we are committed to eliminating digital hiding places for child abusers."
The Government's action was being announced alongside the latest measures being unveiled by internet giants.
The digital fingerprints of thousands of known child sex abuse images identified by charity watchdog the Internet Watch Foundation (IWF), will be used by major firms such as Facebook, Microsoft, Google, Twitter and Yahoo to prevent them being shared on their services.
Technology which allows known child abuse videos to be identified and blocked from being shared has been developed by Google who will share it with the wider industry.