Police carried out a methodical operation to remove barriers, tents and other debris from the rubbish-strewn highway in the city's financial district, after two and a half months of protest against China's interference in Hong Kong's upcoming elections.
Hundreds of officers were involved in the shutdown, which was largely peaceful, but around 100 students and other supporters sat on the street and chanted "we will be back".
They didn't back down as police lifted them off the ground, with many patiently accepting being arrested on charges of unlawful assembly, the Guardian reported.
The activists are calling for free elections for Hong Kong in 2017 and oppose plans to screen all candidates by China, which administrates the former British colony.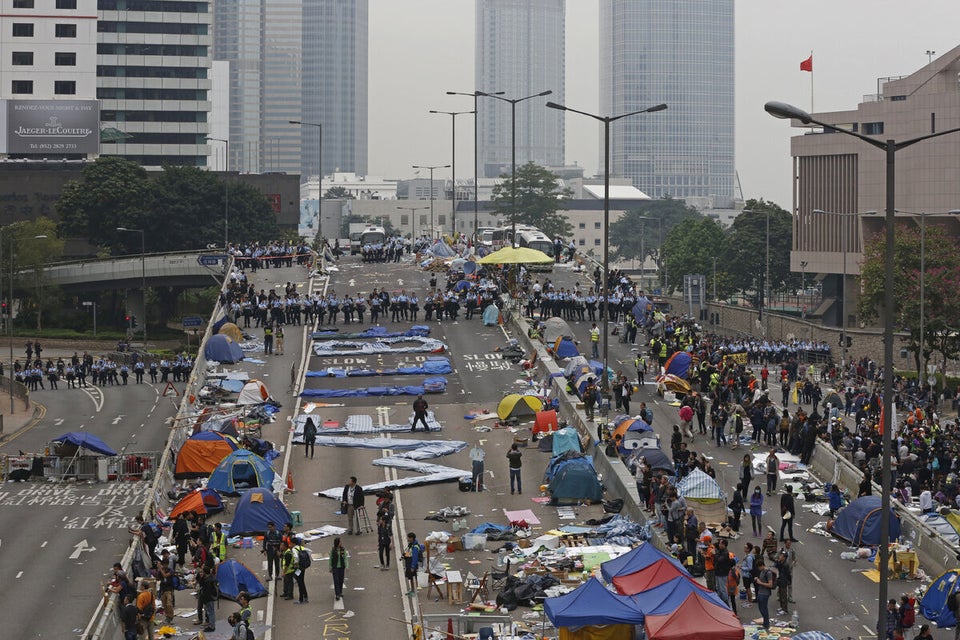 Hong Kong Protesters Removed
Related