According to a report by BuzzFeed, the terror network, which controls large swathes of Syria and Iraq, is trying to peddle Foley's remains after ransom deals to release current US hostages were rebuffed.
Having spoke to three middlemen – a businessman, a rebel fighter and an official from the Free Syrian Army - BuzzFeed reported that the Islamic State was willing to provide a DNA sample from the corpse to verify its authenticity, after which the body would be brought to the Syrian/Turkish border for collection.
However, the intermediaries made it clear that a DNA sample would not be provided without the money. "They ask for $1 million, and they will send DNA to Turkey, but they want the money first," the rebel fighter told the news website. "They will not give the DNA without the money."
The Foley family has yet to comment on the story, while the US State Department told BuzzFeed it is "seeking more information".
According to a New York Times article published earlier this year, the Islamic State and al Qaeda has raked in around $125 million from ransoms since 2008, at least half of which was raised in 2013.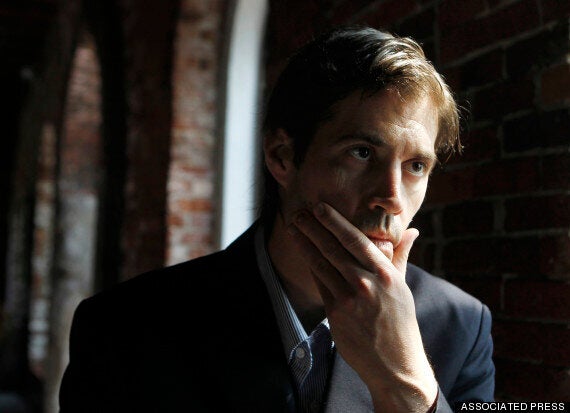 Foley was killed in August, executed in the hills around Raqqa
A report published on Thursday has revealed the extent of deaths cause by jihadists, with more than 5,000 fatalities registered as a result of extremism in November alone.
In November, there were 664 reported jihadist attacks in 14 countries, resulting in 5,042 deaths, research by the BBC World Service and International Centre for the Study of Radicalisation (ICSR) found.
This equates to an average of 22 attacks a day and 168 deaths as a result of jihadist related violence.
Islamic State was identified as the deadliest group with 308 attacks across Iraq and Syria resulting in 2,206 deaths - 44% of the total death toll. In total, 16 Jihadist groups claimed responsibility for the attacks or were identified as being perpetrators.
Peter Neumann, director at the ICSR at Kings College London, said: "First and foremost, our data highlights the significant human cost of jihadism.
"In just one month, jihadist groups killed 5,042 people - the equivalent of three attacks on the scale of the London bombings in July 2005 each day.
"The data makes it clear that jihadists and al Qaida are no longer one and the same.
"Sixty per cent of jihadist deaths were caused by groups that have no formal association with al Qaida, and they are the ones who will vie for leadership of the movement.
"The overall picture is that of an increasingly ambitious, complex, sophisticated and far-reaching movement. Though comparisons are difficult, it seems obvious that the jihadist movement - which, only three years ago, everyone expected to be in a state of terminal decline - are stronger than ever, and that countering them will be a generational challenge."
The worst single day was November 2 when 410 people were killed in 41 attacks, the research said. The majority of those killed by jihadists were citizens - 2,080 - closely followed by a large number - 1,723 - of military personnel, the BBC and ICSR said.
Iraq, Nigeria, Syria and Afghanistan were the worst four countries to be affected, which accounted for 80% or 4,031 of all deaths. Iraq suffered the most deaths, with 1,770, over a third of the total death toll, the research said. Nigeria followed with 786 deaths from just 27 incidents, according to the figures, highlighting the deadly nature of Boko Haram's bomb attacks.
Boko Haram carried out far fewer attacks - 30 over the month - but these were large and deadly, killing 801 people in Nigeria and Cameroon.
A total of 151 incidents from which 720 people died were attributed to the Taliban, the research found. In Afghanistan, 152 attacks led to 782 deaths, Syria followed with 693 deaths from 110 attacks and some 37 attacks in Yemen led to 410 fatalities.
Bombs accounted for the most deaths with 1,653 people killed this way in 241 blasts, the research said. The deadliest single attack was the assault on the Grand Mosque at Kano, Nigeria on November 28 in which 120 died. Gun attacks took at least another 1,574 lives and a further 666 deaths were described as ambushes, many of which involved shootings.
Some 426 people were executed including 50 who were reported to have been beheaded in Syria, Yemen and Libya.
Related