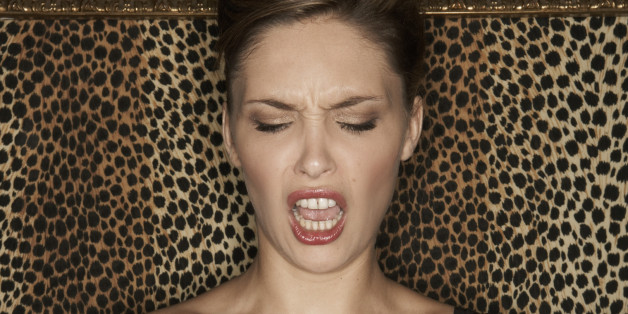 Fuse via Getty Images
Dodgy chai tea, incorrect glassware and horse-riding etiquette - the problems of the middle class are hilarious endless.
Tongue-in-cheek Twitter handle @MiddleClassProb has been collecting some of the funniest since 2010.
Now Benjamin Lee, the guy behind the awesome account, has bought out a book full of the classics titled 'Middle Class Problems: Problems But Not Real Actual Problems, Just Middle Class.'
But if you can't wait to buy the book, here are a few of our favourites.
Spiffing!
I've just had the worst chai latte of my entire life, it has ruined my day, it was that bad.

— Matt Mazur (@Matt_Mazur) November 18, 2014
Was just given champagne flutes with a bottle of rose... I'm not happy about this.

— Ben Bodycombe (@benbodycombe) November 29, 2014
I just tried to scroll down on an actual book.

— chris o'dowd (@BigBoyler) November 28, 2014
I put Hummus dressing AND sweet potato quinoa with cranberries in my Whole Foods salad box. Big mistake. Big. Huge.

— Jillian Cox (@JillianCox) November 20, 2014
If you spill Quinoa all over your kitchen, you might as well just kill yourself where you stand.

It's easier.

— Jen Roesch (@Jenx_82) October 24, 2014
That awkward moment when your cleaner sends you a connection request on LinkedIn.

— Wee Slice (@WeeSlice) December 2, 2014
Running out of liquid eye liner is possibly the worst thing to happen to the world since ever

— ♡ Kayla Rose ♡ (@Suckafatone735) December 10, 2014
it's so weird to see someone else riding my horse

— kayti'❄️ (@winterventi0n_) December 3, 2014
H/T: The Telegraph
SEE ALSO:

Middle Class Problems: Problems But Not Real Actual Problems, Just Middle Class

Middle-Class Children More Likely To Be Obese Than Working-Class Kids, Study Reveals