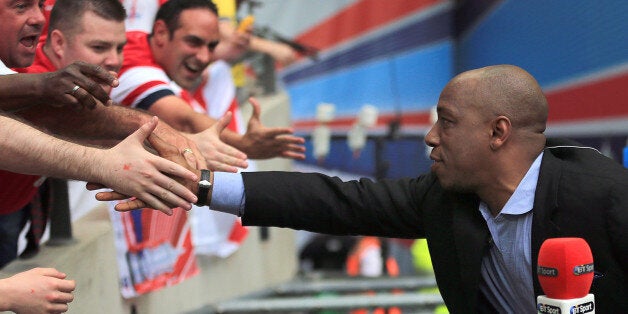 Ian Wright called AFC fans "prize w****'s" on Twitter Thursday night, before admitting that he was a bit tipsy.
The Arsenal legend called for someone at the club to be sacked for not re-signing Cesc Fabregas, but went on to criticise the Gooners for their treatment of manager Arsene Wenger.
Many Arsenal fans are currently divided over Wenger's management of the team and unrest was high recently when the Frenchman failed to scoop Fabregas for the roster.
Naturally, a few Gunners fans weren't too happy about being insulted by their former striker, and some threatened him with violence.
Fabregas joined Chelsea from FC Barcelona earlier this year, even though the struggling Arsenal had the first chance to pick him up.
Signing the Spaniard in a £30 million deal has helped Mourinho's side to top the Premier League this season, while Arsenal currently sit in 6th place.
Wright has been vocally critical of Wenger's management in recent weeks, but turned on fans for the way they treat him.
The pundit's emoticon-laden rant displeased many of his followers, and led him to admit that he had put away a few pints before writing the tweets.