Transport Secretary Patrick McLoughlin said the disruption was unacceptable. He went on: "Any disruption to our aviation system is a matter of the utmost concern, especially at this time of year in the run up to the holiday season. Disruption on this scale is simply unacceptable and I have asked Nats for a full explanation of this evening's incident. I also want to know what steps will be taken to prevent this happening again."
Today's problem at Nats' state-of-the-art £700 million centre at Swanwick is by no means the first glitch at the Hampshire centre.
Having resolved the problem, which started around mid-afternoon, Nats said: "It will take time for operations across the UK to fully recover so passengers should contact their airline for the status of their flight. We apologise for any delays and the inconvenience this may have caused."
Heathrow said 50 flights had had to be cancelled at the west London airport and warned that this figure could rise and that delays could persist. A spokesman added that there could be delays lasting into tomorrow.
Later, Nats said: "We are investigating the cause of this fault but can confirm that it was not due to a power outage." Airports as far north as Aberdeen and Edinburgh were hit by the computer problem. Other airports that reported delays included Birmingham, Manchester, Luton and Bristol.
There were also hold-ups at Stansted and Gatwick but these two major south east England airports appeared to have escaped more lightly than Heathrow where the rate of 80 to 90 flights handled every hour means even a comparatively short systems failure leads to severe disruption.
Which? executive director Richard Lloyd said: "The Denied Boarding Regulations provide a means for consumers to claim compensation for delays and cancellations. However if an airline is able to demonstrate the cancellation or delay was due to extraordinary circumstances then they don't have to pay out. Passengers may however still be entitled to refreshments, free phone calls and overnight accommodation depending on how long the delay is, how far you are flying and whether the flight is to or from an EU or non-EU airport or on an EU or non-EU carrier."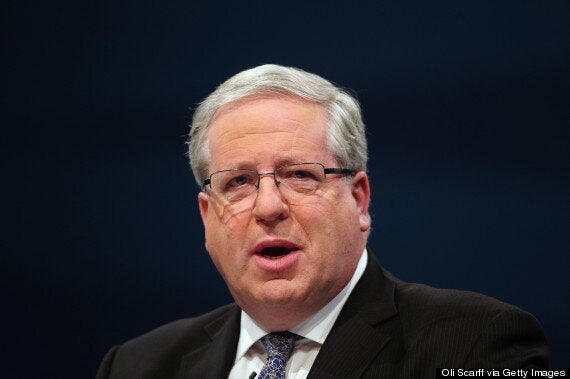 Transport Secretary Patrick McLoughlin: 'Any disruption to our aviation system is a matter of the utmost concern'
Press Association sports reporter Simon Peach, who landed at Heathrow this afternoon after visiting Istanbul to cover Arsenal's Champions League tie against Galatasaray, said all the people on his plane had been told they could not have their hold luggage back yet.
"There are large queues at baggage reclaim, and there was an announcement that everyone on my British Airways flight could not have their luggage now. The airline will be sending it by courier to people's homes," he said. "This is affecting people flying in as well as flying out and will cost the airlines money - it is not a cheap mistake."
Several flights due to depart from Bristol Airport were running late this evening but no services have yet been cancelled. A spokeswoman said: "Delays can be expected throughout the rest of the day, although at this point no flights to or from Bristol Airport have been cancelled as a result. We are doing all we can to keep passengers informed of the latest updates on their flight status."
Large queues formed in front of check-in and customer services desks at Heathrow Terminal Five. Worried travellers stood waiting for updates in front of flight information boards and television screens. Some complained that airport staff could not tell them what was happening with their flight or what had caused the problem.
Susan Atkinson and husband Michael Alcock, from Trumbull in Connecticut, US, anxiously awaited news on their 8pm flight to Manchester. Investment bank worker Ms Atkinson, 53, said she was "disappointed" at the delay because she had not seen her family in Lymm, Cheshire, for two years.
"I just want to get home to see my father and sister. I couldn't make it last year because of ill health. Hopefully we can fly tonight, we don't have anyone to stay with here in London." Retired Mr Alcock, 70, said: "I would say for now the word to describe how we're feeling is disappointed. If the hours go by without anything changing that could become more hostile feelings, especially since we don't really know what is going on."
Kevin Read, 38, an HGV driver from Bristol, was at Heathrow to pick up his wife Phennapha and baby son Brandon. "They are flying back from Thailand and were supposed to arrive at 5pm," he said. "The board says the flight was cancelled but I heard someone say that it's been diverted to Copenhagen. It's a nightmare situation for my wife - she's travelling alone with a nine-month-old baby and all the luggage.
"There's a lot of Heathrow staff around and they are being helpful, but there's not many BA staff here and they are the ones with information to do with flights. I queued for an hour at the customer service desk but they couldn't tell me anything."
Popular in the Community