Two people killed in the Sydney siege have been praised for their heroism, as more details of the final moments emerge.
Man Haron Monis, 50, was killed at the end of the 16-hour siege, during which he held 17 people hostage at the Lindt Chocolate Cafe in the city's centre.
Two people, 34-year-old cafe manager Tori Johnson and 38-year-old barrister Katrina Dawson also died. Police have not said whether they were killed by Monis or in the crossfire when police stormed the cafe.
Ms Dawson, who was in the cafe having coffee with a colleague, was hailed a hero for reportedly shielding her pregnant friend from gunfire.
Mr Johnson is believed to have tried to grab the gun off Monis at the end of the siege. It was reported Monis was falling asleep when Mr Johnson seized the gun, causing it to go off, killing him.
This shot is also believed to have caused the police to go in.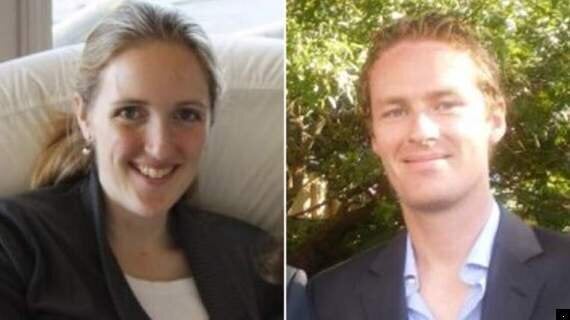 Katrina Dawson and Tori Johnson
"Reports have emerged this morning of the heroism of the male victim of this siege," Archbishop Anthony Fisher said at a prayer service at the city's St Mary's Cathedral.
"Apparently seeing an opportunity Tori Johnson grabbed the gun - tragically it went off killing him.
"But it triggered the response of the police and eventual freedom for most of the hostages.
"Reports have also emerged that Katrina Dawson was shielding her pregnant friend from gunfire. These heroes were willing to lay down their lives so others might live."
Police said they could not confirm details of what happened.
Jane Needham, president of the New South Wales Bar Association, paid tribute to Ms Dawson, saying: "Katrina was one of our best and brightest barristers who will be greatly missed by her colleagues and friends."
Prime Minister Tony Abbott was among those laying flowers at a makeshift memorial for the victims of the siege. He described the hostage taker as a "deeply disturbed individual".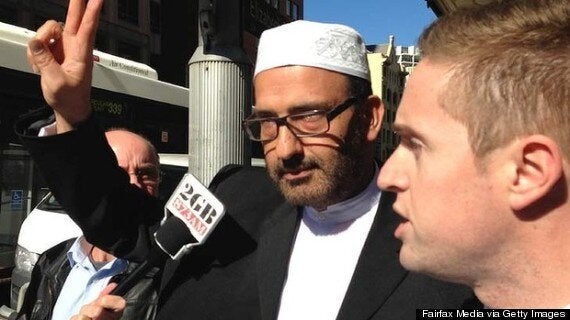 Hostage taker Man Haron Monis, pictured speaking to the press in April
Monis was convicted and sentenced last year to 300 hours of community service for sending what a judge called "grossly offensive" letters to families of soldiers killed in Afghanistan between 2007 and 2009.
He later was charged with being an accessory to the murder of his ex-wife. Earlier this year, he was charged with the sexual assault of a woman in 2002. He has been out on bail on the charges.
The standoff started around 9.45am on Monday local time, around 10.45pm the previous evening UK time.
After it stretched through the day and into nightfall with no apparent solution in sight, police stormed the cafe around 2am on Tuesday.
New South Wales state police Commissioner Andrew Scipione said officers stormed the cafe after hearing gunfire inside.
"They made the call because they believed that at that time, if they didn't enter, there would have been many more lives lost," He said.
A loud bang rang out, several hostages ran from the building and police swooped in amid heavy gunfire, shouts and flashes. A police bomb disposal robot also was sent into the building, but no explosives were found.
Deputy Police Commissioner Catherine Burn said three women were treated in hospital for gunshot wounds and were in stable condition. A police officer was treated for shotgun pellet wounds and discharged, she said.
The end of the Sydney siege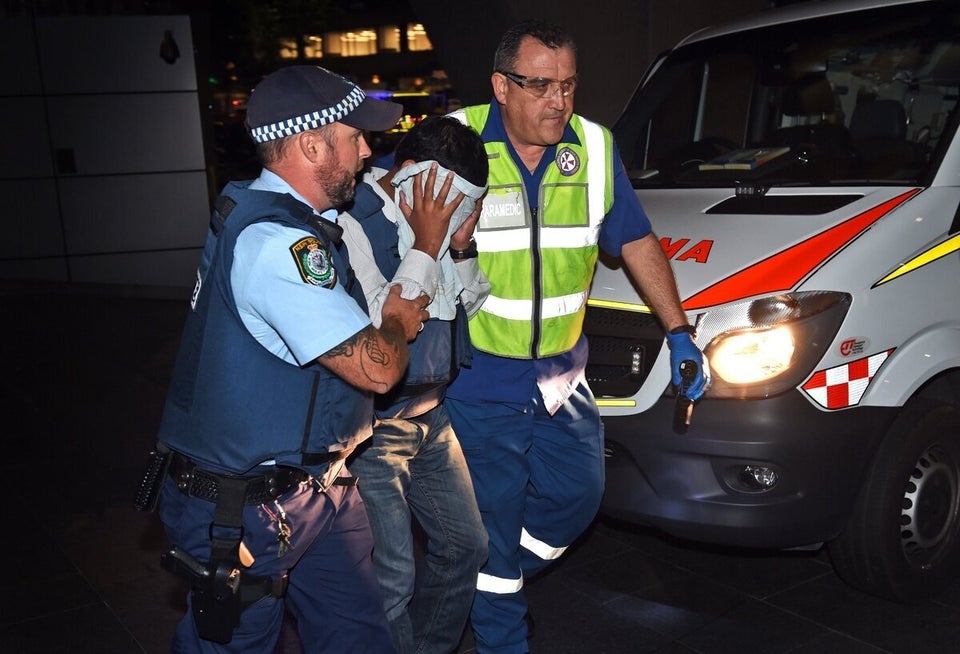 The moment hostages flee Sydney siege