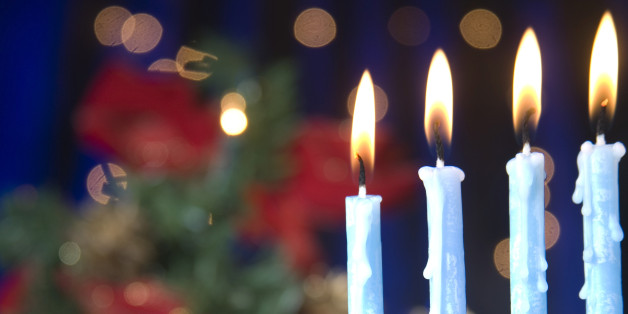 emyerson via Getty Images
Throughout November, The Huffington Post UK ran its Beyond Belief series, chronicling the remarkable lives of Britons who've taken on their faith to create a force for change. Here we revisit our profilees at Christmas time, to explore how Christmas goes beyond a certain faith or ritual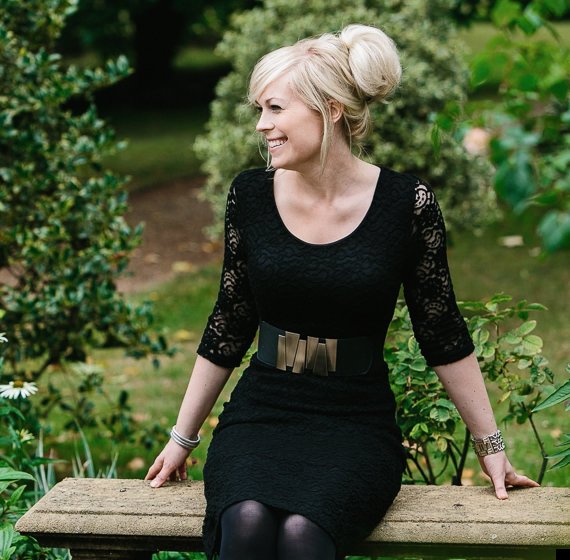 Vicky Beeching, the Christian rock star who became an LGBT activist
"I usually spend Christmas with my sister and parents in Kent. My sister has three very cute little kids, so I enjoy being 'Auntie Vicky' and watching them open their gifts on Christmas morning. One of my favourite traditions is on Christmas eve, when we attend the small Anglican church in the town I grew up. It's a 12th century building with such a sense of history inside it. We light Christingle candles and the overhead lights are turned out for one of the carols, which always feels really magical as we sing in the dark by candlelight.
"This year I'll be doing exactly the same things I usually do. That's a relief to be honest, as before I came out this summer I wondered if I'd feel welcome back in that setting this Christmas.
"My family and the community in my hometown have been very supportive, which is wonderful. It will feel a little vulnerable and strange going back to where I grew up, and to our local Anglican church, for the first time as an 'out' gay person, but I am hoping it'll still feel as positive and Christmassy as ever.
"​The Christmas eve service is really important for me - it reminds me of the deeper meaning of the holiday and makes that the focus before the big, busy family days that follow it. But for me the sacredness of Christmas is as much about family, friends and time together as it is about attending services.
"The Christmas message is, in it's most basic form, that 'God is with us' - and he's just as much with us laughing and eating turkey and enjoying each other's company, as when we're standing in a church. This Christmas will have a special meaning, as I've experienced God very much with me over the past few months before, during and after coming out. As a result I'll be able to feel more authentic and more myself as I celebrate the holidays.
"Last Christmas I felt incredibly low, bleak and sad due to the inability to talk openly about my sexuality, and due to fears that I'd lose everything if I did. This year everything has changed and 2015 feels full of potential and hope."
'I Need To Be Fully Accepted Or Not At All- read our profile of Vicky Beeching here.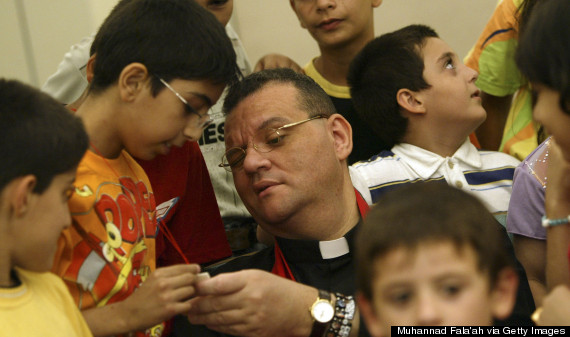 Canon Andrew White, the Vicar of Baghdad
"As we approach Christmas I bring you blessings from Bethlehem and Baghdad. Bethlehem where I am most of my time now because it is deemed too dangerous for me to be in Iraq at the moment and Baghdad that I still see as my home and the place I love more than any other.
'I may not be there but our team still are working flat out to bring hope to our many thousands of Christians who have been forced from their homes at this time. Every day they are providing food, accommodation, clothing, and disabled aids to those in great need.
"Last year we could have never dreamt that we would be facing this level of crisis – with our people being hounded from their homes, our people being massacred and having nowhere to go for real safety."
'How The Vicar of Baghdad Finds Peace in a War Zone' - read our profile of Canon Andrew White here.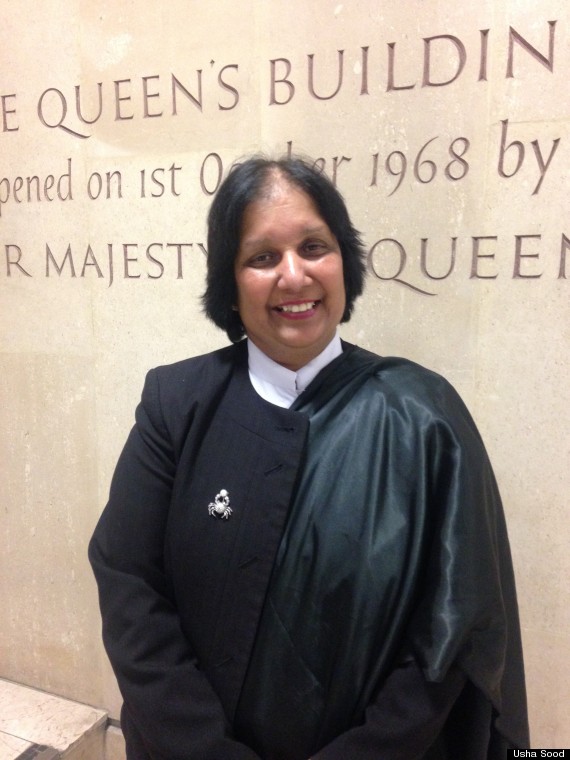 Usha Sood, the who fights to win back dowries of abused women
"I regard Xmas as a reflective time for goodwill, but don't believe in family presents but only in their presence. I do however thank and treat the staff and the human rights centre team and students.
"And yes, I have spent a few Xmas dealing with urgent needs of clients and have made at least one application vs removal to a duty High Court Judge on Xmas day.
"My family give combined Diwali and Xmas presents on that day, as our festival isn't a national holiday and we struggle to be together then."
'Why This Woman's Hindu Faith Drives Her To Defend Abused Women' - read our profile of Usha Sood here.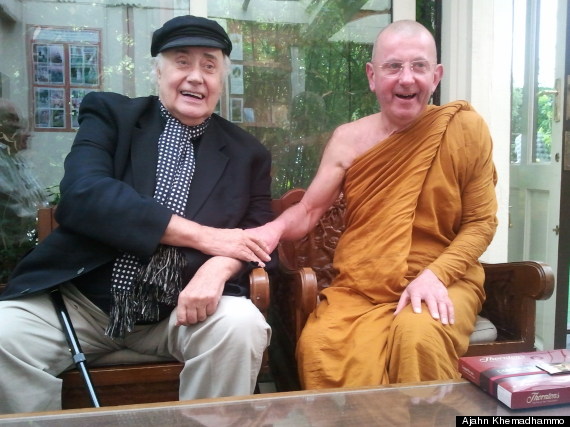 Ajahn Khemadhammo, the monk who gave up acting with Laurence Olivier to lead Buddhism in British prisons
"No, we don't celebrate Christmas. The Buddha lived around 500 years before Christ so it has no real meaning for us, although we're happy to join in the message of peace and goodwill.
"For us it's pretty much a normal day. Sometimes it can be a bit quieter than usual but sometimes people turn up with some Christmassy type food, like mince pies or Xmas pudding, which is always welcome."
'We don't believe in God. It's lovely' - read our profile of Ajahn Khemadhammo here.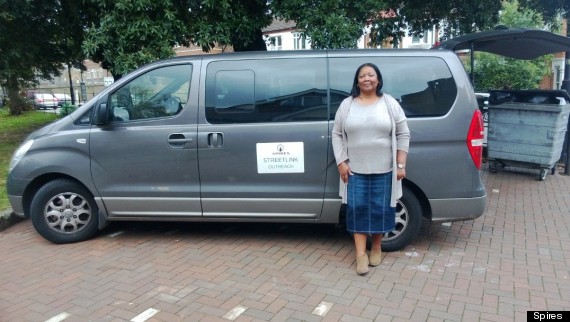 Pamela Mhlophe, the devout Catholic who supports street sex workers
"This is the second Christmas in 16 years that I am off from work. The first was for my 50th Birthday. My birthday is on the 25th December, believe it or not.
"Every year Spires is open on Christmas day as usual, giving those service users who are rough sleeping as good a Christmas as possible, with all the trimmings including presents and Christmas carols.
"This year, we shall do the morning mass and I shall will be with my family and grandchildren and having a Zimbabwean type Christmas, with lots of meat (no turkey) drink, presents and laughter.
"We will make calls to Zimbabwe and speak to family and reminisce about those that are not with us."
'I believe in the Catholic Church and the women I work with' - read our profile of Pamela Mhlophe here.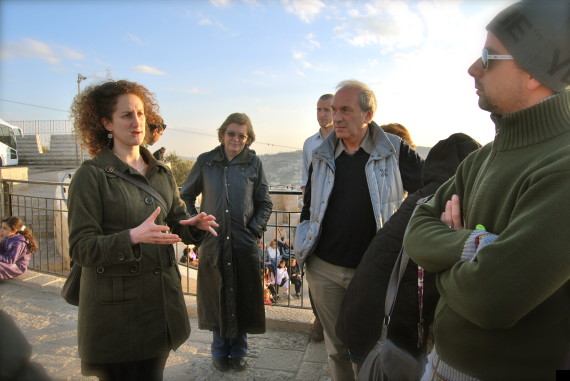 Hannah Weisfeld, the liberal Zionist campaigner fighting for peace
"I have really come to value the entire country slowing down over the Christmas period and despite not celebrating the day, or giving presents, it is a good opportunity to get together with family because everyone is off work.
"So we do eat a big meal that I guess is not dissimilar to the average family's Christmas meal. That said, I often spend Christmas at Limmud - a 5 day residential Jewish educational and cultural conference which over 2500 people attend. And you would have no idea that it's Christmas when you are there because no-one celebrates it.
"This year it starts a few days after Christmas so I look forward to seeing my extended family and eating too much food!"
'Important For Non-Jews To Hear That Zionism Isn't Israeli Government Policy' - read our profile of Hannah Weisfeld here.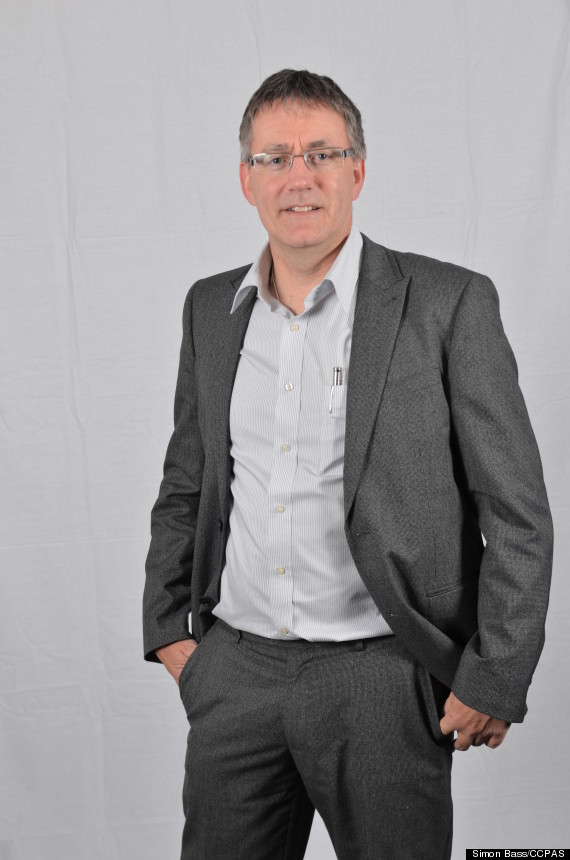 Simon Bass, chief executive of the Churches Child Protection Advisory Service
Simon Bass, chief executive of the Churches Child Protection Advisory Service
"Christmas Day will be spent with my family. I'm planning to have between Christmas and New Year off which will be good. I joined others from my church and all other local churches singing carols at the local ASDA supermarket.
"On Saturday I went to a Christmas celebration with four Nepalese churches, I support their work, and have been to Nepal on two occasions visiting churches over there. On Sunday evening, I was at a Christmas carol service at church with fruit 'mulled' wine and mince pies. It's a great time of celebration of the birth of Jesus and unsurprisingly has church at its centre for me.
"We tend to find in the lead up to Christmas, it does get quieter on our CCPAS helpline; though can remain busy with the other work we are involved in. Where we do get contact on our helpline this is usually the more urgent situations that will likely need the involvement of the police or children's social services.
"Thankfully Christmas isn't just another working day; though our helpline is always available in an emergency and I will be covering it via mobile – but don't expect any calls on Christmas Day itself."
The Christian social worker who protects children from Christian abusers- read our profile of Simon here.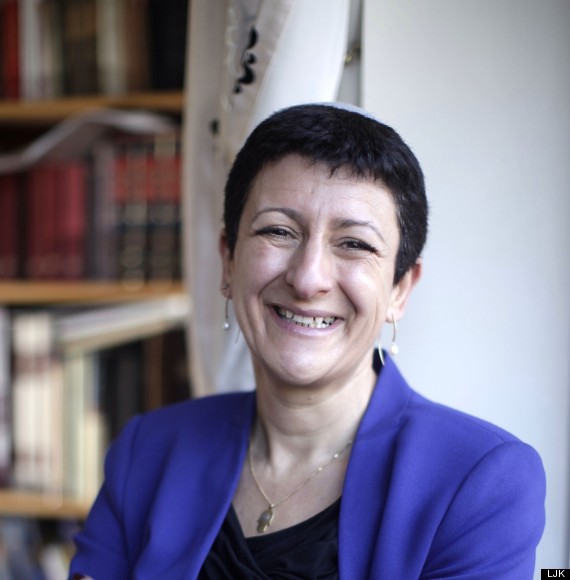 Rabbi Laura Janner-Klausner - Britain's only female head of faith
Rabbi Laura Janner-Klausner, Britain's only female head of faith
"I don't celebrate Christmas, normally I go to a Jewish conference of arts, literature, music, learning called Limmud that means "learning" over the Christmas period.
"I lived in Israel for 15 years and the 25th of December is just a normal day there, completely integrated into the calendar. This year I will be in London for the first time over Christmas and we'll have people over because it's a public holiday and I'm really looking forward to just being lazy and sleeping and enjoying relaxing!
"I do find that people get more lonely at this time with an increasing number of people living independently and feeling that they are watching others as families from the outside.
How Britain's Only Female Head Of Faith Took On The Religious Establishment, And Won - read our profile of Rabbi Laura Janner-Klausner here.