Sony announced it would not release 'The Interview' after hackers threatened to attack US cinemas if the comedy starring Seth Rogan and James Franco was shown. Former US presidential candidate Mitt Romney has called for it to be available online for free.
Lowe slammed Sony's decision to back down after the threats, which US officials today confirmed it believes were ordered by the North Korean government.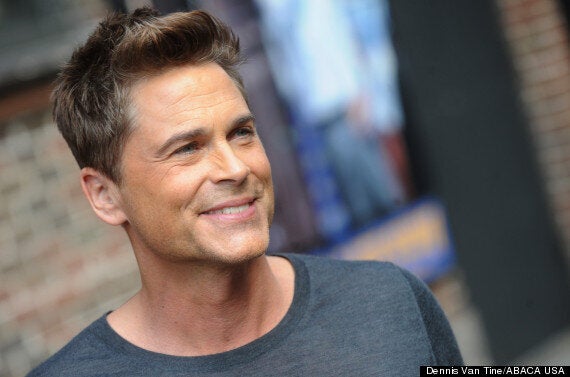 Rob Lowe says if Sony was Europe it would have let Hitler win
He said that the move to ditch 'The Interview' was akin to British prime minister Neville Chamberlain's appeasement of Hitler in 1938, which is blamed for strengthening Nazi Germany before the Second World War.
Other Hollywood figures were furious about the decision, calling it an "un-American act of cowardice" while one joked bitterly on Twitter that hackers "now run Hollywood".
Ben Stiller said: "Really hard to believe this is the response to a threat to freedom of expression here in America."
Stressing that he was speaking "as a creative person, not any kind of expert", Stiller added: "Terror threats shouldn't dictate free expression. That's my opinion."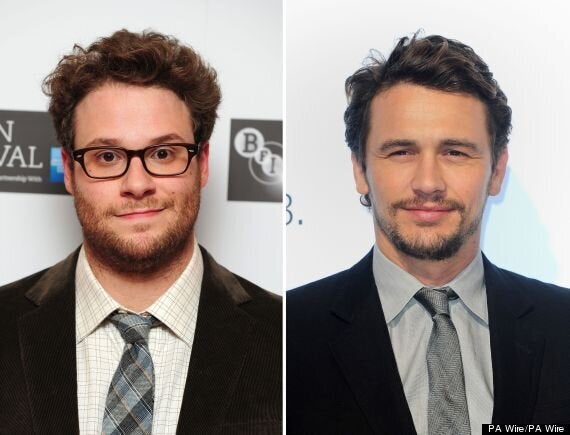 The film starring James Franco and Seth Rogan has been pulled after threats
Comedian Jimmy Kimmel branded the move an "un-American act of cowardice that validates terrorist actions and sets a terrifying precedent".
Filmmaker Michael Moore joked: "Dear Sony Hackers: now that u run Hollywood, I'd also like less romantic comedies, fewer Michael Bay movies and no more Transformers."
Mark Romanek, another filmmaker, pointed out that in 1941 during the Second World War a Charlie Chaplin film mocking Hitler was released without being banned.
Meanwhile Mitt Romney, the former candidate to be US president, wants Sony to release the comedy film for free online.
US republican politician Newt Gingrich, another former presidential candidate, said that America had lost its first cyberwar, and the move set a "dangerous precedent".
Sony said in a statement that it was saddened by the "brazen effort" to attack its company and staff.
After the stars cancelled all media appearances around The Interview's planned launch at Christmas, it had been thought the project could have been delayed or shown online. But the company confirmed that it has "no further plans" for the movie.
"In light of the decision by the majority of our exhibitors not to show the film The Interview, we have decided not to move forward with the planned December 25 theatrical release. We respect and understand our partners' decision and, of course, completely share their paramount interest in the safety of employees and theater-goers.

Sony Pictures has been the victim of an unprecedented criminal assault against our employees, our customers, and our business. Those who attacked us stole our intellectual property, private emails, and sensitive and proprietary material, and sought to destroy our spirit and our morale – all apparently to thwart the release of a movie they did not like. We are deeply saddened at this brazen effort to suppress the distribution of a movie, and in the process do damage to our company, our employees, and the American public. We stand by our filmmakers and their right to free expression and are extremely disappointed by this outcome."
"There is a special irony in this storyline as it shows the desperation of the US government and American society," he said.
"A film about the assassination of a foreign leader mirrors what the US has done in Afghanistan, Iraq, Syria and Ukraine. And let us not forget who killed [President John F.] Kennedy -- Americans."
Popular in the Community