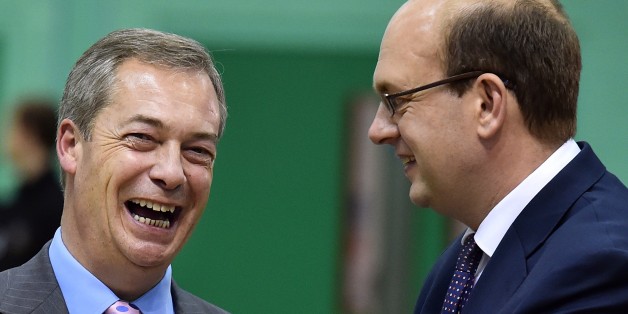 BEN STANSALL via Getty Images
The Conservative Party have expressed shock after Ukip defector Mark Reckless asked party members to donate money for his lawyer in an upcoming case.
The Tories brought the legal action against Reckless following his re-election under the Ukip banner.
His former party are asking for over £3000 to account for leaflets printed in anticipation of the 2015 general election.
In a mass email, Reckless begged Ukip members to throw in £7.30 (or more) in light of his 7.3% majority over the Tories in the Rochester and Strood by election.
Addressing his entire mailing list, he said: "It is almost Christmas: a time for caring, reflection, and forgiveness."
The local Conservative Association said: "Given Mark is a trained barrister and this is a small claims case, we rather assumed that, like us, he would be representing himself. We're surprised he's lawyering up."
The anti-EU party are dubbing the lawsuit a "sour grapes legal challenge", implying the local association are just being stroppy about losing the seat as a result of Reckless's defection.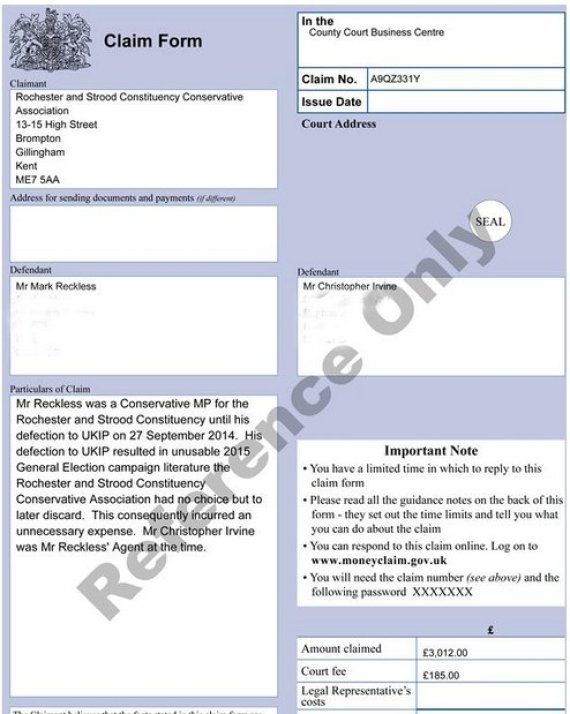 SEE MORE: