Many families have Christmas traditions, but the Wilsons from Seattle have managed to keep this one going for 59 years.
They've been taking pictures with Santa Claus at the same department store every Christmas since 1955.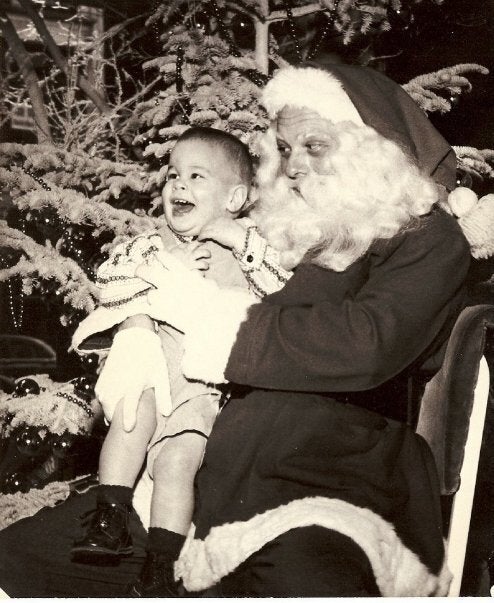 Family Takes Pictures With Santa Every Christmas For 60 Years
Brother Steve Wilson uploaded the full set of pictures to Facebook, showing off his family's growth since the birth of older sibling Scott.
2012 was the last picture featuring their father, who passed away shortly after turning 94. In the next photo, Steve wore one of his dad's jackets to keep him in the tradition.
Speaking about the most difficult shot, in 1961, Steve told KING5: "My mom had knit these really heavy sweaters, God bless her, but they're wool, and we have these coats over them, and we were hot, and Wendy's crying. That was probably the worst."