We asked you earlier this week to vote for your favourite Christmas TV show or film - the one most guaranteed to get you feeling all festive, and reaching for that extra mince pie.
James Stewart's vintage weepie comes in a respectable second place in our poll with 11.67% of the vote, with many readers voting for the 1946 seasonal lesson to bring those around you a little closer and let them know they're loved.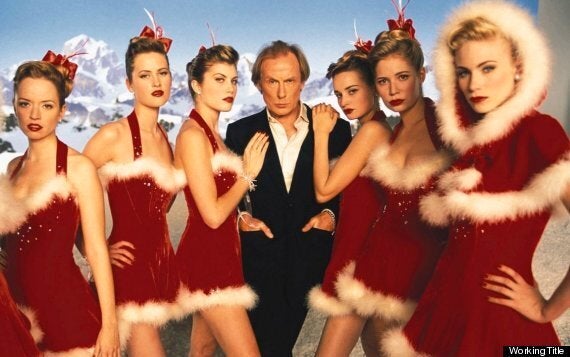 Bill Nighy in 'Love, Actually' - enough to make you feel festive, surely?
The modern version of this 'Love, Actually' - with an all-star cast led by Hugh Grant, Emma Thompson, Colin Firth and Keira Knightley has come in a close third, with 10.39% of the vote.
But, storming into the lead as the FILM most guaranteed to get you all tinselly is... drum roll... 'The Muppet Christmas Carol'. It seems viewers will always want to sit down and enjoy again this re-working of the Dickens classic Christmas Carol, seen through the inimitable performances of Kermit, Fozzy and Co.
Of the TV classics, it's the Carol Service from Kings' College, this year celebrating its 60th anniversary, that has topped the poll. More results here...
What's YOUR favourite festive TV show or film? Let us know below!
All TV trends data referred to in this article has been supplied by Virgin Media, which provides access to up to 260+ channels including Freeview Channels, Virgin Movies, Sky Movies and Netflix.