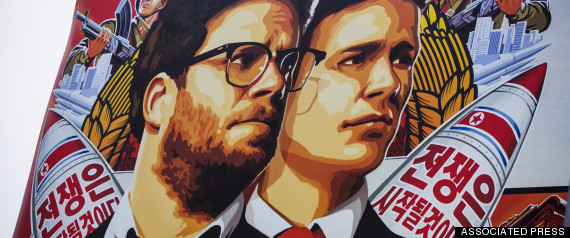 And so the end of the year approaches...
Google's Top Ten searches of 2014 read like a melancholy Larkin poem for our time. pic.twitter.com/EaRp5AdqMf

— tom jamieson (@jamiesont) December 16, 2014
And that can only mean one thing. Someone won the 'X Factor' final!
I HAVE VOTED #xfactor pic.twitter.com/QvrvKLW1JV

— TechnicallyRon (@TechnicallyRon) December 13, 2014
Someone won Sports Personality Of The Year!
Not saying F1 drivers are overpaid but Lewis Hamilton's dog was wearing a chunky gold chain last night #SPOTY pic.twitter.com/ThjZ7GCLfo

— General Baubles (@GeneralBoles) December 15, 2014
Someone won the race to be the first female bishop!
Woman Bishop pic.twitter.com/3C14Igixkj

— Moose Allain (@MooseAllain) December 17, 2014
North Korea dominated the headlines!
I thought Kim Jong-un had dark hair? pic.twitter.com/VJF9Kdn5AO

— GlennyRodge (@GlennyRodge) December 14, 2014
My guess - David Niven or Cary Grant. pic.twitter.com/JhttvzGdBu

— SimonNRicketts (@SimonNRicketts) December 18, 2014
And it's nearly Christmas! CHRISSSSSTMAAAASSS! (copyright: Slade)
And tonight's offering from the advent calendar is Wensleydale with apricot and ginger.

Sorry, not advent calendar. Fridge.

— Lily (@LilyThePurr) December 16, 2014
These cracker jokes get shitter every year pic.twitter.com/LMuY65riUN

— John F. Brennan (@UpturnedBathtub) December 14, 2014
Made this so when my boss shouts at me through his office door, it's more festive. pic.twitter.com/dUWXApphY2

— Lydia Botters (@MrLloydSpandex) December 18, 2014
"I don't want a lot for Christmas."

Later...

"All I want for Christmas is you."

EXACTLY WHAT DOES THAT DO FOR MY SELF-CONFIDENCE, MARIAH.

— Sacha Fernando (@sacha_is_good) December 14, 2014
So here it is Merry Christmas/Everybody's having fun: the last 'Week In 50 Funny Tweets' of the year. Thank you, good people of Twitter, for all the LOLs, RTs, H/Ts and VIAs that have made our job such a joy in 2014. God bless us, every one!*
SEE ALSO: The 14 Funniest Things That Happened On Twitter In 2014
*Not you, Kim Jong-un.