Danny Dyer has credited 'EastEnders' with saving his career, claiming that if he'd not bagged the part of Mick Carter he'd probably have been in the 'Celebrity Big Brother' house by now.
According to Danny, before joining the BBC soap he was considered a joke in the industry due to his less-than-glittering film career.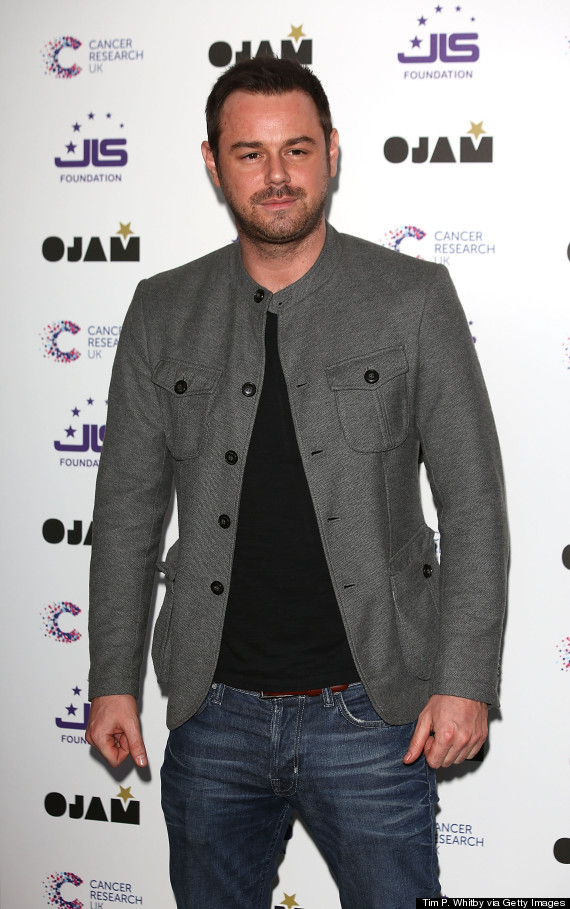 Danny Dyer
Describing his career shortly before arriving in Albert Square in a new interview with The Sun, he says: "I wasn't in a good place. I was disheartened.
"I was playing the same role and I was bored. I was a laughing stock, really: Danny Dyer film - straight to bargain bin.
"I went through a period of being a bit of a joke to people. On Twitter I'd get a lot of hate, people think I'm thick, and I used to bite because I can be quite witty."
He goes on to reveal that he wasn't initially sold on the idea of being in 'EastEnders', after traditionally playing "hardman" roles in the likes of 'Mean Machine' and 'The Football Factory'.
He adds: "I didn't really want to be a soap actor, I ain't gonna lie, I wouldn't have gone anywhere near the show a couple of years ago. I was a f***ing film star."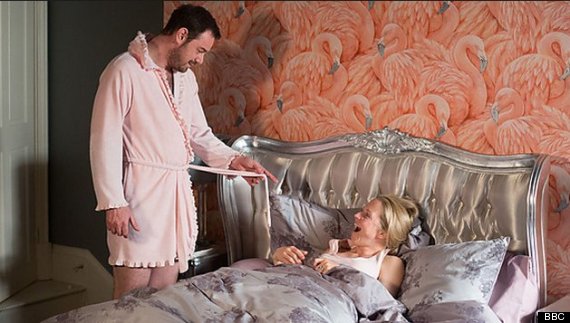 Danny, in character, as Mick
However, after being persuaded by his agent to meet with executive producer Dominic Treadwell Collins, he now admits he's glad he did, saying 'EastEnders' turned his career around.
Danny explains: "[Dominic] had read an interview where I'd spoken about being brought up by women – my nan and my mum raised me.
"Dom said: 'You're an alpha male, I'm not going to change you, but I want you to have a sensitive side and a dark side that will slowly unravel.'
"I was at a low ebb until this perfect marriage of EastEnders came along. If Dom hadn't read that interview, I'd probably be doing f***ing 'Big Brother' now."
Since joining 'EastEnders' at the end of 2013, Danny has been a hit with the show's loyal fans, becoming involved in a number of hard-hitting storylines, including the rape of his wife, Linda, by their nephew.
He was also named Best Soap Actor at this year's TV Choice Awards, for his portrayal of Mick Carter, though it's safe to say he'll probably be remembered for the erratic speech he gave on the night...
LIKE US ON FACEBOOK | FOLLOW US ON TWITTER