A campaigning MP has called for the reinvestigation of the suspicious deaths more than 20 years ago of two whistleblowers who he believes had significant information relating to organised child abuse by a group with alleged links to Westminster.
He told Sky News: "What I want to see is both those suspicious deaths reinvestigated because what links them together was both were people who in essence were blowing the whistle on child abuse."
One was council official Bulic Forsythe, whose body was found in a burning flat in 1993, and the other an unnamed Lambeth caretaker who died in a suspected arson attack a couple of years earlier.
The two men's deaths were "undoubtedly linked to child abuse and potentially linked into the wider scandal", Mr Mann added.
"There are figures in authority who are linked in, in both cases, and therefore it's all the more important that they are fully investigated," he said.
"And that means putting significant resource in. That's what I'm calling for - enough police officers with enough specialism in there so that every stone is turned over to see what lies beneath it. There's certainly a lot there with these two cases."
It was "crystal clear" that Mr Forsythe's death was highly suspicious and that he had "crucial information about child abuse" which was "very precise and relates to what's come much more to light in the last 12 months", said the Bassetlaw MP.
Meanwhile, Mr Mann's Labour colleague Simon Danczuk has said the government does not "want to get to the truth" about historic child abuse, after Home Secretary Theresa May indicated the troubled inquiry panel could be disbanded and replaced.
He said victims would be dismayed at the lack of progress in the probe, and could not help worrying that the litany of mistakes was "deliberate".
Mrs May signalled a potential shift of approach last week when she told MPs that she wanted the wide-ranging inquiry - which is without a chairman following the resignation of two previous appointees - to be given extra powers.
That could mean waiting for a chairman to be appointed for the inquiry panel, who would then request statutory powers, or setting up a new panels.
The third option of a Royal Commission - which many prefer - would not have the powers of a statutory inquiry and would be ''legally more risky''.
Previous appointments as inquiry chairs, Fiona Woolf and Baroness Butler-Sloss, resigned following claims about their perceived closeness to establishment figures.
In a letter to the panel members, reported by the investigative website Exaro News, Mrs May said: "I am currently considering these options and I appreciate this has implications for members of the panel."
Mr Danczuk told The Today Programme the situation is a "mess".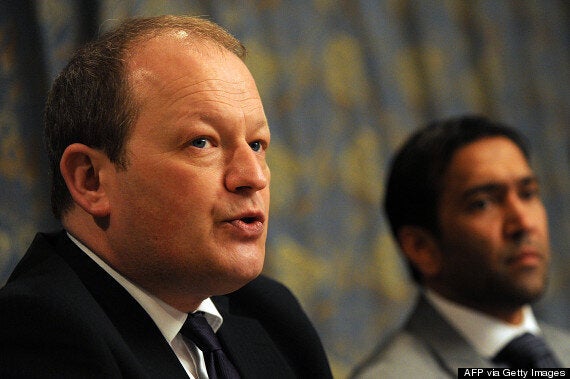 Simon Danczuk (left) said the government 'doesn't want to get to the truth'
"What you do need is a mixture of people on that panel who have a whole variety of experiences. I think the Home Secretary had got it broadly right in terms of the people that she appointed," he said.
"Where she got it badly wrong is in terms of the process, the consultation with key stakeholders in this case the survivors of child abuse."
He added he expected there would be "more and bigger peaceful protests, more challenging of ministers, more challenging of the police to take action".
"I have supported her (Mrs May) on previous occasions ... but it is time and time again, and now this arrangement," he said.
"There is very little faith in government in terms of delivering this. If government are set on doing this then it can be achieved. But you can't help thinking that they are not intent on getting this right.
"There is a catalogue of mistakes that have been made, some of them fairly basic, and you can't blame the survivors of child abuse for wondering - because of the allegations of high-profile figures involved in the abuse - you can't help thinking that some of this is quite deliberate mistakes.
"They don't want to get to the truth, that would be the allegation."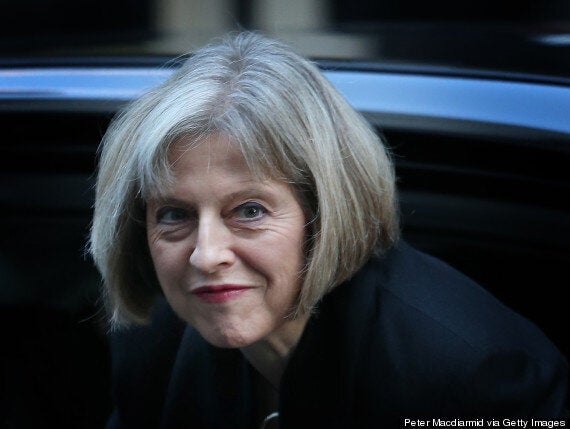 Theresa May should be 'utterly ashamed' of the process so far, Labour has said
A Home Office spokesman said: "The Home Secretary is determined that appalling cases of child sexual abuse should be exposed so that perpetrators face justice and the vulnerable are protected.
"She is absolutely committed to ensuring the Independent Panel Inquiry into Child Sexual Abuse has the confidence of survivors.
"The Home Secretary is also clear that we have to balance the need to make progress with the need to get this right."
Shadow Home Office minister Diana Johnson said: "The Home Secretary should be utterly ashamed of the process she has overseen.
"We are now in a position where there is no chair and no panel, while no work has been done on examining the horrible crimes of the past or into the flaws in the current child protections system."