The mother of a British man caught on a stricken ferry in seas off Greece says he begged his friends on the mainland not to tell her a fire had broken out on board because he didn't want to worry her.
Nick Channing-Williams, 37, is one of two British nationals believed to have boarded the Italian-flagged Norman Atlantic, which began burning in waters off the Greek island of Corfu today.
The fire broke out on the car deck of the vessel as it travelled from the Greek port of Patras to Ancona, Italy, with 422 passengers and 56 crew on board.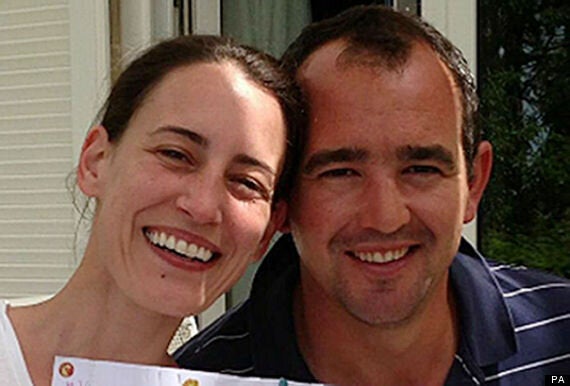 Undated family handout photo of Briton Nick Channing-Williams with his fiance
Greek and Italian rescue helicopters and vessels have struggled to reach the ferry, battered by 55 mph winds.
"We understand from the passenger manifest that 2 British nationals are believed to be on board," British Ambassador to Greece John Kittmer said on Twitter earlier this afternoon.
"We are in close contact with the Greek authorities and are urgently seeking more information.
"We understand that the Greek authorities are working with the Italians, who are leading the rescue effort."
Mr Channing-Williams - who lives in Greece and has been nicknamed "The Horseman" by his employers there - is a competitive show jumper and trains young riders.
His frightened mother Dotty, from Berkshire, said her son was taking a trip with his 33-year-old Greek fiancee Regina Theoffili.
"It's hard, because I haven't heard anything for a long time now," she told the Press Association.
"They have cut communications because it was hampering the rescue operation."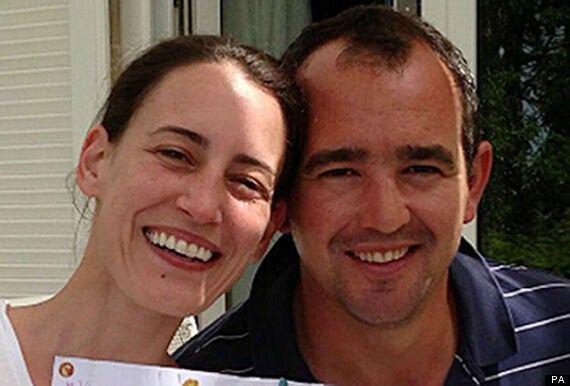 She said her son's friends and colleagues were watching Greek media for updates and keeping her up to date.
She has not spoken to him directly since about 11am this morning but said he was in high spirits.
"He was really good, but then he would be. He wouldn't want to worry me," she said.
She said her son called her after 4am, and told her he had dialled her number by mistake.
"But as soon as I got up and saw the television news this morning, which was early, I knew. I knew straight away. I knew that he was on that ferry," she said.
"I know that he was in touch with the people in Greece and he said to them, 'Please don't tell my mum, because she'll be so worried.' ... And then he called me (later) to let me know that he's okay and that Regina's okay."
She said she had spoken with officials earlier today but was relying on media reports for updates.
"I told him it's just so difficult because there's no information," Mrs Channing-Williams said of her most recent conversation with her son this morning.
"And he said, 'It's far more difficult here, because we've been on the top deck in the freezing cold and rain and thunder and lightning!'
"He said Regina's been amazing, she's amazing in a crisis. She's incredibly calm.
"She was going and talking to people, and saying it's going to be all right ...
"He said, 'I'm afraid I don't have a car any more, and I don't have your iPad any more'. I said don't worry about that, are you going to be able to get off that ferry? And he said 'Mum, I don't know'.
The family has gathered in Britain as they wait for news.
The Associated Press has reported an Italian Coast Guard official saying one person died while attempting to escape from the blazing ferry.