A widower has described how an ambulance arrived for his wife three months after she died.
Chris Davidson, 61, was preparing for the first Christmas without his wife, Valerie, who died in September.
But his festive season was marred further by an ambulance showing up for his deceased spouse on Christmas Eve.
Chris's wife of more than 21 years had died on 16 September from kidney failure following a 10-year battle with breast cancer, diabetes and chronic myeloid leukaemia.
As a result of her medical conditions in the weeks leading up to her death, Valerie, 57, had been receiving dialysis in hospital three times a week.
The ambulance visited Davidson's home on 24 December to take her to a routine appointment at the hospital, unaware that she has died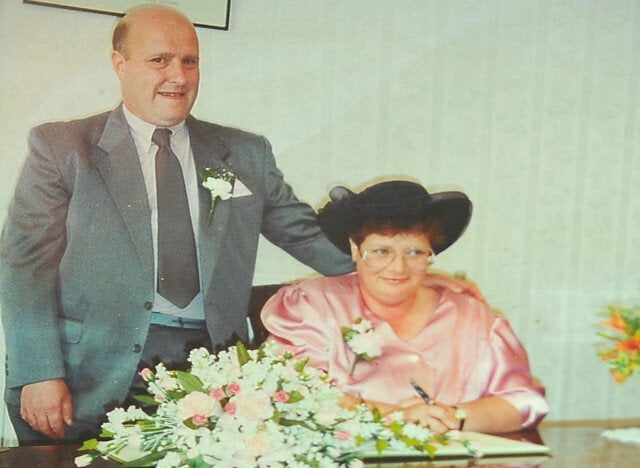 Chris and Valerie Davidson
The Swindon resident said: "I was in a state of shock that this could have happened, on that day of all days.
"It's bad enough to make a mistake like that on any day, let alone on Christmas Eve. I just couldn't believe it.
"I couldn't say a bad word against the two members of staff who arrived. They were dumbfounded and really apologetic.
"But I'm fuming with Arriva, because when I called them all I got was that it wouldn't happen again, which made me madder."
Arriva, who operated the ambulance service, said: "While planning and scheduling the journeys to take place over the Christmas period, one of our journey planners reinstated the booking in error and that is why an ambulance was sent.
"We have contacted Mr Davidson to apologise for the error."