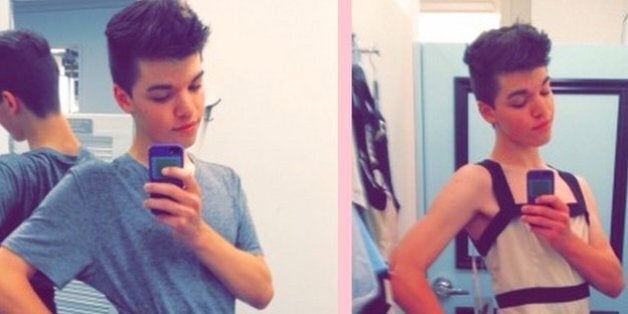 Leelah Alcorn left a heartbreaking suicide note on her Tumblr blog before walking out onto a busy road.
The suicide note detailed her early problems with transgender dysphoria and the struggles of growing up in an oppressive household.
She accused her devout Christian parents of blocking her transition and refusing to acknowledge her true gender.
When I was 16 I realized that my parents would never come around, and that I would have to wait until I was 18 to start any sort of transitioning treatment, which absolutely broke my heart. The longer you wait, the harder it is to transition. I felt hopeless, that I was just going to look like a man in drag for the rest of my life. On my 16th birthday, when I didn't receive consent from my parents to start transitioning, I cried myself to sleep.
In a second post, also scheduled, Alcorn wrote: "Mom and Dad: Fuck you. You can't just control other people like that. That's messed up."
Her mother Carla Alcorn posted a tribute to her daughter on Facebook, but referred to her as "son" and used her birth name, making no mention of suicide.
At the end of her note, Leelah pleaded: "My death needs to be counted in the number of transgender people who commit suicide this year. I want someone to look at that number and say 'that's fucked up' and fix it. Fix society. Please."
If you've been affected by the issues in this article, please call the Samaritans on 08457 90 90 90.
Popular in the Community