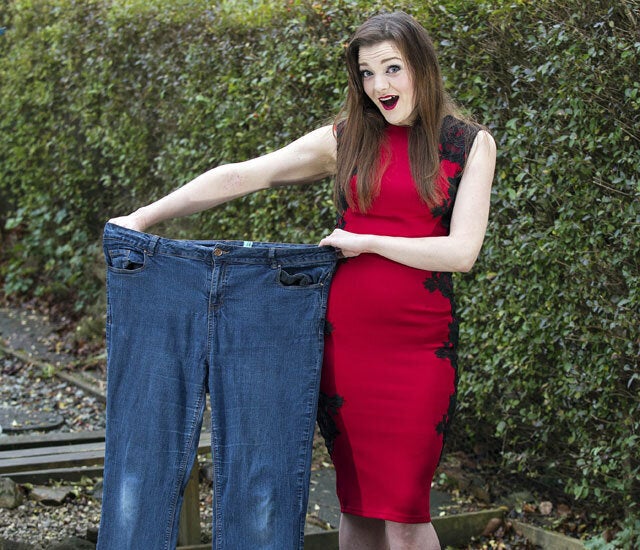 A mum who was left mortified after being told she was too fat to have a water birth has gone on to shed seven stone.
Rachel Reid, 25, had always struggled with her weight, with a lifestyle of takeaway food at university plus getting pregnant with her first child, four-year-old Dylan, leading her to balloon to a size 22 by the time she became pregnant for a second time.
"I was a chubby child and I would binge eat. I could regularly finish a whole pack of biscuits in one go and I would eat snacks in secret," the East Kilbride mum-of-two told the Daily Mail.
But the 'final straw' which inspired her to change her life came when she requested a water birth and was told she was too fat.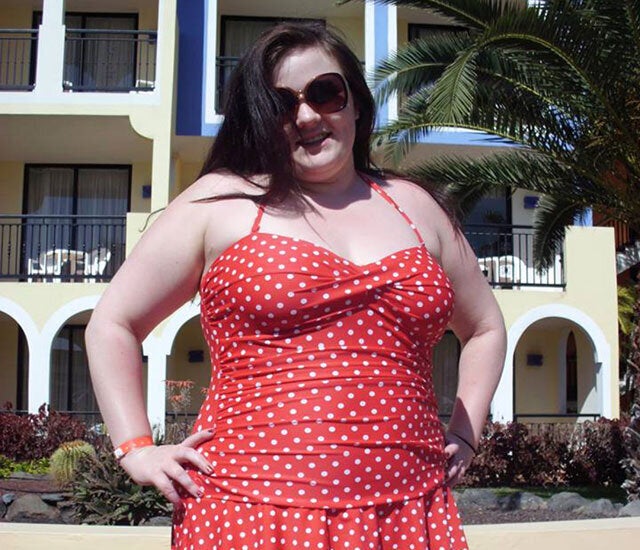 She recalls the humiliating moment she learnt that her weight would prevent her from having her planned birth.
"I had my heart set on a water birth but I was mortified when the nurse told me that my BMI was over 40 and meant I was too heavy for one... If something went wrong, they wouldn't be able to get me out of the birthing pool."
Although painful, the incident was a drastic wake-up call. After giving birth to daughter Hollie last year, Rachel signed up to Slimming World in January this year, determined to make lasting changes to her lifestyle.
Trading in takeaways and treats for veggies and exercise, the weight started to slide off at once. Rachel lost half a stone during her first fortnight as a member, and went on to shed a further six and a half stone over the next twelve months.
Rachel's amazing progress over the year has garnered her a host of awards from her slimming group - as well as astonishing her husband, Peter.
"Peter has always told me I was beautiful but he could tell I wasn't happy with my weight. When he sees me now his jaw drops."
Rachel reached her initial goal - to become a size 12 - in September, but her fitness routine had proved so successful that she stuck to it, and now wears a slim size 8.
"When I look back over my pictures from the year I cannot believe the person from January is the same one as today," Rachel said. "I am hoping to run my first marathon next year. I have so much energy now."