A North Korean defector has promised to start airdropping over 100,000 thousand copies of 'The Interview' into North Korea.
Park Sang-hak will send 100,000 copies of the film as a mix of DVDs and USBs in giant balloons which will then burst over the secretive state in an attempt to start a coup.
The activist is hoping that by giving North Korean's the chance to see the film it'll destabilise the god-like view that North Korean's have of the country's leader, Kim Jong Un.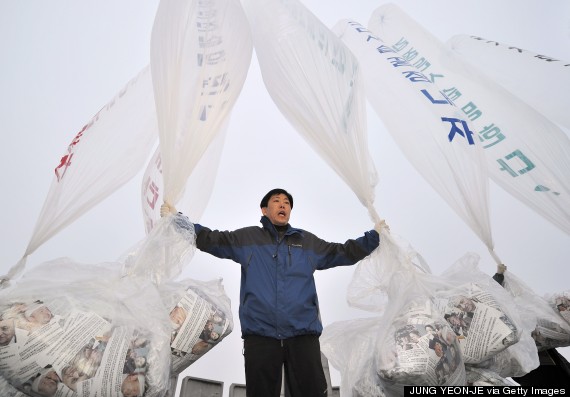 Park's working in partnership with the American non-profit organisation Human Rights Foundation which has promised to fund the stunt including paying for the films and making sure they have North Korean subtitles.
'The Interview' -- which features Seth Rogan and James Franco -- sees a fictional American tv celebrity head over to North Korea with instructions to assassinate Kim Jong Un.
This plotline is believed to have been the catalyst which caused the Sony Pictures hack which saw almost all of the company's digital data leaked onto the internet.
Since the attack the US government has confirmed its suspicions that North Korea was behind the attack and has promised that it would retaliate with appropriate force.
North Korean officials have yet to comment on this latest development.