A car carrier ship which ran aground near the Isle of Wight can be seen leaning over at a staggering 45-degree angle, after the crew on board were rescued today.
The 51,000-tonne Hoegh Osaka, registered in Singapore, blocked a busy shipping lane when it became stranded on Bramble Bank in the Solent, between Southampton and the Isle of Wight, at about 9.20pm yesterday.
The 25 crew members were safely rescued from the 180-metre ship by a coastguard helicopter and lifeboats.
The vessel is now being assessed for stability before a salvage operation can be mounted.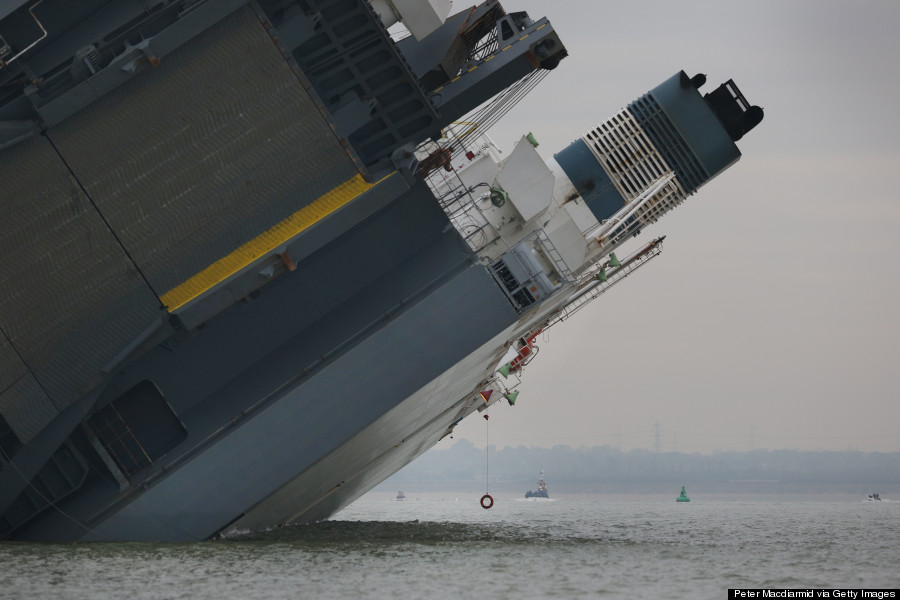 The Hoegh Osaka is listing 45 degrees
One crew member is understood to have been rescued from the water, while the majority of the crew made their way to the high side of the ship before being taken to safety.
Three senior officers stayed on board before being taken ashore.
READ MORE:

Fears As Cargo Ship Overturns In Storm Off Scottish Coast

Mystery Of British Franklin Expedition Ship Lost In Arctic Solved
HM Maritime and Coastguard Agency (MCA) said a helicopter mounted a rescue for the crew while RNLI lifeboats from Yarmouth, Calshot and Cowes were also sent to the scene.
National Maritime Operations Centre commander Steve Carson said: "All of the crew have been accounted for and other then a couple of non life-threatening injuries, everyone is safe and well."
A statement from the MCA said: "The crew who were on board the car carrier Hoegh Osaka have all now been accounted for. Some were airlifted off the ship by coastguard helicopter and others were rescued from the sea by the three lifeboats that were on scene."