If you just bought a new TV in the sales, we have bad news: you actually bought an old TV.
Panasonic, LG and Samsung have unveiled their latest visions for the big rectangle in your living room at CES 2015 in Las Vegas.
And the bad new (or good news, depending on whether you still have your receipt or not) is that it's going to be a great year for high-end, high(er) resolution and extremely expensive TVs.
As it has for the past few years, the TV industry's announcements focused on 4K - the newest standard for home televisions which features sixteen times the amount of pixels in a 1080P HD screen.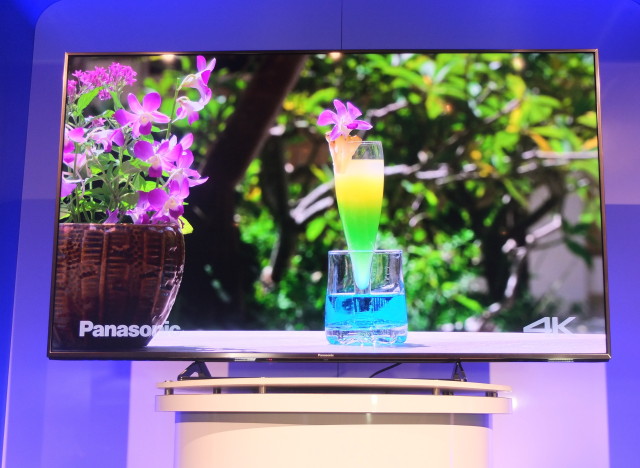 Panasonic announced a new 4K set — the CX850 (above) — at its press conference on Monday, which is powered by Mozilla's open web-based Firefox OS.
The CX850 set is said to have a colour range and accuracy comparable to "Hollywood studio monitors", Panasonic said — and to prove it, the company has placed the TV alongside those pro screens on its booth.
Panasonic and Mozilla CEO Andreas Gal added that Firefox OS will be available on all its Life+ Screen TVs in 2015, with the first appearing for sale in the spring.
It also announced a prototype 4K/HDR BluRay and media player, in an effort to bring new content to 4K sets. And it said it will join the new UHD 4K Alliance, a global collaboration between TV-makers, studios and broadcasters to support the new ultra-high definition standard.
Julie Bauer, president Panasonic Consumer Electronics, said the announcements gave the company "the widest portfolio of 4K products in the industry".
Meanwhile LG finally showed off its new sets with 'Quantum Dot' technology, said to be able to produce deeper blacks and richer colours. The 65-inch UF9400 UltraHD TV, a 240Hz set will be the first with Quantum Dots. While the tech was actually previously available in 2013 Sony Triluminos TVs, LG says its version of the tech is better for the environment, and has better performance, including "25 to 30 percent wider color gamut and 10 percent more brightness".
In all LFG announced 11 new OLED TV sets, including a flagship 77-inch EG9900, an UltraHD OLED TV which can transform from flat to curved at the push of a button.
Samsung also unveiled its new TVs, sticking with a focus on curved 4K screens, which it says are more immersive than traditional flat panels. It unveiled new sets running on its own Tizen OS, which is expanding into an increasing range of Samsung products including Gear Wearables and some smartphones - although currently mainly those available in Asia.