Stephen Fry is set to marry his partner Elliott Spencer, the broadcaster has confirmed.
SEE ALSO:
The 'Q.I' star, 57, is said to be smitten with the 27-year-old comedian and writer, who he met last year.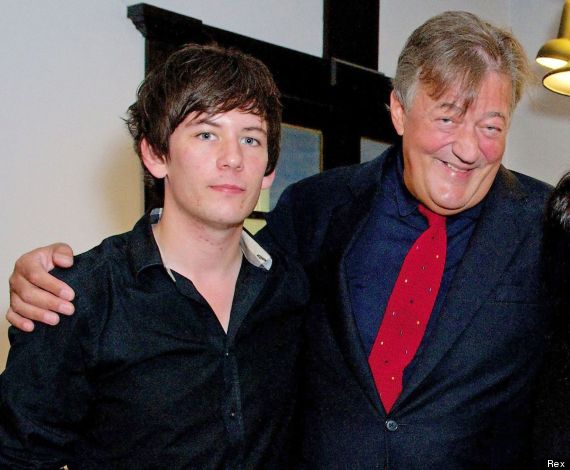 Stephen Fry and Elliott Spencer
The pair have given formal notice at the register office in Dereham, Norfolk and are set to get hitched in the next year.
A source told The Sun: "Since Stephen met Elliott it is like he has a new lust for life."
The pair exchanged a string of messages on Twitter after meeting.
In one tweet, Elliott wrote: "I had the confidence of a gnat when I met Mr @stephenfry Show him some respect he's the man."
Since then the couple have been inseparable with Elliott joining Stephen on trips to Europe and the US.
Stephen has since taken to Twitter to thank fans for their well wishes and support, saying he was 'deeply touched' by the positive reaction to his happy news.
Oh. It looks as though a certain cat is out of a certain bag. I'm very very happy of course but had hoped for a private wedding. Fat chance!

— Stephen Fry (@stephenfry) January 6, 2015
Thank you all SO much for your kind congratulations. Deeply touched xxx

— Stephen Fry (@stephenfry) January 6, 2015
Your adorable tweets are bringing me close to sobbing. Off for a walk and a blast of Jorge Bolet (thanks to @JRhodesPianist's ace present)

— Stephen Fry (@stephenfry) January 6, 2015
A friend of the couple said: "Stephen and Elliott get on brilliantly together. It's fantastic to see Stephen with a smile on his face again.
"He has been very, very open about his battles with drugs and depression. Elliott seems to have given him the confidence to live his life again. It's great to have the old Stephen back."
Stephen split from his previous partner, former make-up and vitamin salesman Daniel Cohen, in 2010, after 14 year together.
LIKE US ON FACEBOOK | FOLLOW US ON TWITTER