Black badges reading "Je suis Charlie" are being posted online after at least 10 journalists and two police officers were shot dead in a brutal gun attack on the French satirical magazine Charlie Hebdo.
Supporters posted the mournful black slogans, which translate as "I am Charlie" using the magazine's distinctive font, to condemn the killings.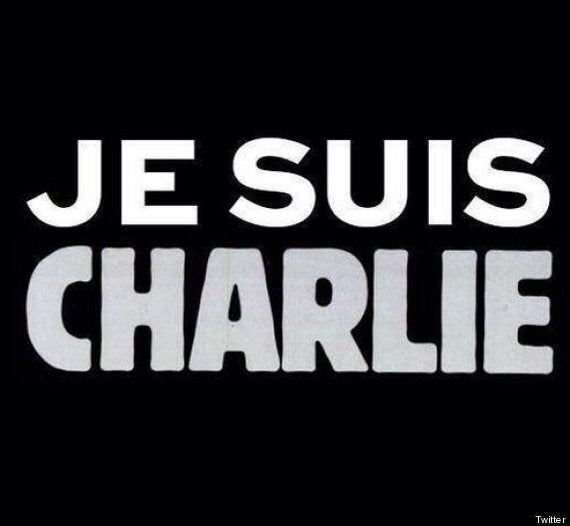 The posts reflect online support for freedom of the press
Charlie Hebdo replaced its own website with a single image of the phrase.
No-one has yet claimed responsibility for the attack. The publication is well-known for its controversial cartoons particularly those depicting Islamic figures.
Its offices have been targeted before and were firebombed the day after it named the Prophet Muhammad as its 'editor-in-chief' for an issue in 2011.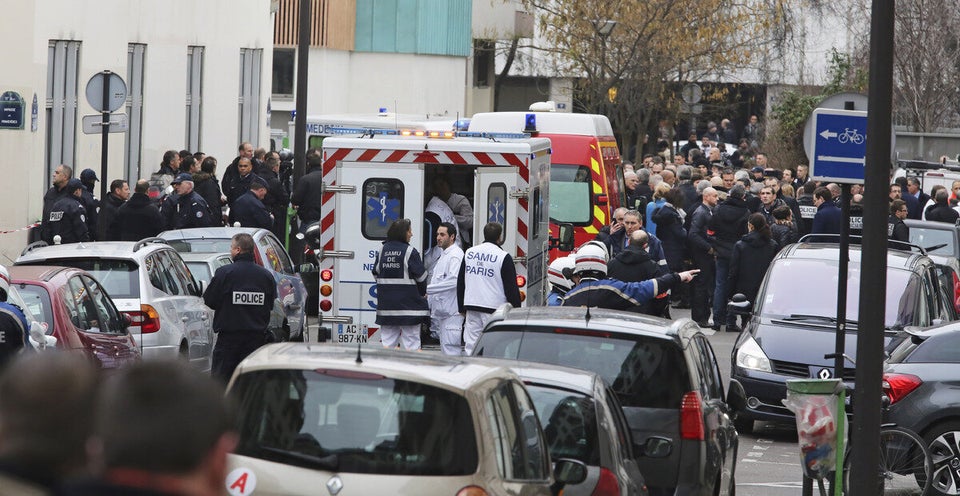 Paris Shooting
Figures including Times business journalist David Jack and Lord Jack McConnell, the former Scottish first minister, are calling for "every newspaper in Europe" to publish Charlie Hebdo's controversial cartoons as a tribute to the dead and a gesture of defiance against the attackers.

Some tweeters also posted a 2011 cover from the magazine, showing a man in a Charlie Hebdo t-shirt kissing another man apparently dressed in Muslim attire, in a poignant reminder of the publication's long-running tension with some Islamists.
Meanwhile the magazine's final tweet before the attack - posted less than an hour before news surfaced - has been retweeted nearly 5,000 times.
It showed a picture of the leader of the militant group IS, formerly known as Islamic State, Abu Bakr al-Baghdadi, with the text "Meilleurs vœux, au fait" meaning "Best wishes, by the way."