A stockbroker has been fired for tweeting that he hit a cyclist with his car and failed to stop.
Police are investigating after Rayhan Qadar reportedly tweeted on Tuesday morning that he didn't stop after hitting a person on a bike, because he was late for work.
Under the Twitter name Ray Pew, he wrote: "Think I just hit a cyclist. But I'm late for work so had to drive off lol."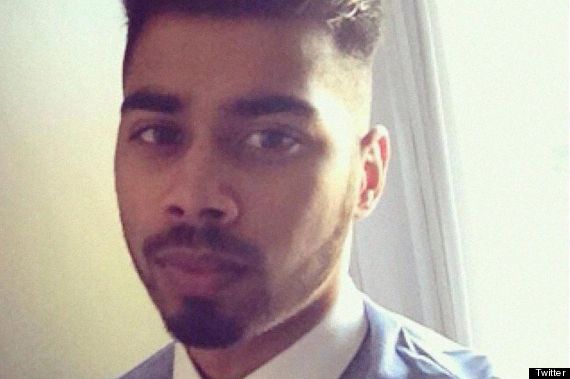 Rayhan Qadar said the tweet was "obviously not true"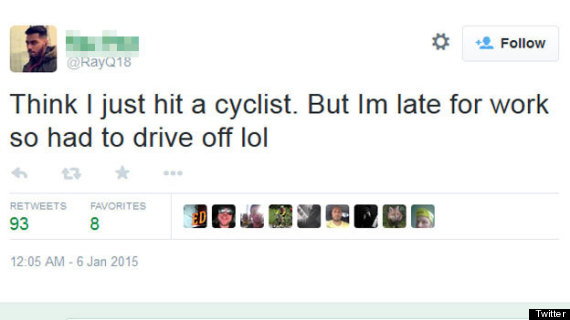 He claimed the tweet was a joke
Mr Qadar, a stockbroker from Bristol who studied at Cardiff University, has since apologised for what he claimed was a "bad taste joke".
But within hours he was sacked from his job in the stockbroking department of Bristol investment firm Hargreaves Lansdown.
READ MORE:

Emma Way, Who Tweeted About Hitting A Cyclist, Charged With Three Offences

Olympic Cyclists Laura Trott & Jason Kenny Announce Christmas Engagement
A spokesman for Hargreaves Lansdown said: "One of our employees has failed to conduct themselves to the standards we expect of our staff.
"We find these online comments totally unacceptable. Upon becoming aware of this issue we have terminated this person's employment with immediate effect."
Mr Qadar's Twitter handle, @RayQ18, now appears to have been made private.
Many Twitter users slated his apparent boast, but only after re-tweeting it and sharing it hundreds of times.
But others jumped to his defense and said that Hargreaves Lansdown had acted too harshly in sacking him for "a crap joke on Twitter".
I actually feel sorry for @RayQ18, lost his job because of that tweet

— Jewman (@jumanutd) January 6, 2015
@bbcnews It doesn't take a genius to work out that @RayQ18 was joking. Bad joke it may be, but I don't think it's a sackable offence.

— Jamie Chapman (@ChapperzTV) January 6, 2015
Ridiculous for @RayQ18 to get sacked. Joke was in poor taste, perhaps - but far worse things go unnoticed. There needs to be clarity here.

— Raz (@raztweets) January 6, 2015
very sad that @RayQ18 was sacked for making a crap joke on twitter. no one was hurt. shame on @HLInvest for such a knee-jerk reaction.

— DarrenW (@dwoodyatt) January 6, 2015
Avon and Somerset Police confirmed Mr Qadar contacted them to say that his tweet had been a joke, but the force is still investigating whether he did indeed hit a cyclist.
A spokesperson said: " Any witnesses call 101. If you've been involved in a collision please report it at your nearest police station."
We are aware of a tweet regarding a collision between a car and a bike. We are looking into this now. Any witnesses call 101.

— Avon&Somerset Police (@ASPolice) January 6, 2015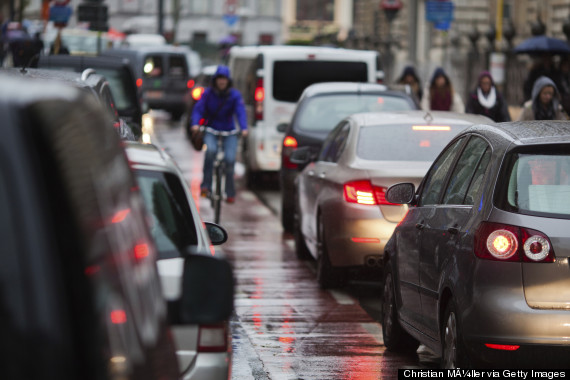 Police are investigating whether Mr Qadar did hit a cyclist
Greater Manchester Police also replied to Qadar's tweet yesterday, urging him to contact police immediately if he had indeed hit a cyclist: "If you hit a cyclist, you are obliged to stop. I suggest you call 101 as soon as possible, I will forward the details on."
@RayQ18 If you hit a cyclist, you are obliged to stop. I suggest you call 101 as soon as possible, I will forward the details on.

— G M Police (@gmpolice) January 6, 2015
The case has echoes of an incident in 2013 when Emma Way, from Watton, Norfolk, was convicted of failing to stop after a collision and failing to report an accident after she tweeted about a collision with a cyclist.
Police became aware of the collision after she tweeted "definitely knocked a cyclist off his bike earlier. I have right of way - he doesn't even pay road tax!" using the hashtag #bloodycyclists - which has been taken up by some tweeted today who support Mr Qadar.
Cyclist Toby Hockley suffered bruising and minor damage to his bike in the incident near the village of Rockland All Saints, Norfolk.
Miss Way later said she suffered cyber-bullying because of her Twitter post.