British Governments spent a decade trying to extradite the preacher, 56, following allegations of his involvement in terrorist activities.
Hamza, previously of north London, was finally jailed today by district judge Katherine Forrest at the Daniel Patrick Moynihan courthouse in Manhattan, New York. Hamza was found guilty of supporting terrorist organisations
Last year a jury found him guilty of supporting terrorist organisations, including aiding the taking of hostages in Yemen and seeking to set up an al Qaida training camp in the United States.
The cleric's lawyers asked the judge to consider Hamza's physical condition, particularly his amputations and high blood pressure, and suggested a lesser sentence at a prison medial centre.
During his trial in May last year, jurors heard a tape in which Hamza - tried under the name Mustafa Kamel Mustafa - said: ''Everybody was happy when the planes hit the World Trade Centre.''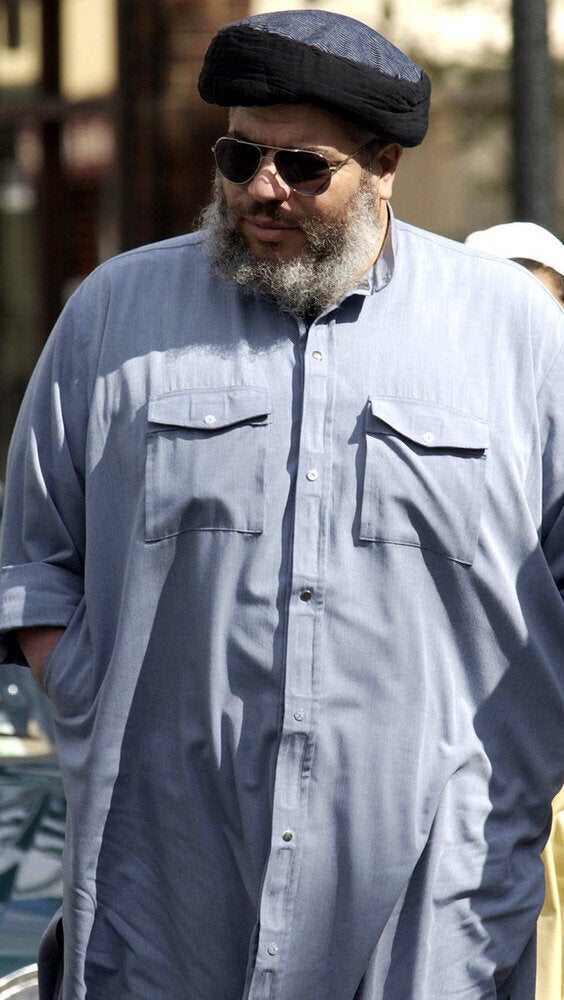 Abu Hamza: In Pictures
Hamza led the Finsbury Park Mosque in the 1990s, reportedly attended by both September 11 conspirator Zacarias Moussaoui and shoe bomber Richard Reid, though the cleric denied ever having met them.
The mosque has been linked to this week's attacks in France, with reports Charlie Hebdo massacre suspect Cherif Kouachi - shot dead after taking a man hostage this evening - was a follower of convicted terrorist and mosque regular Djamel Beghal.
Hamza later spread violent messages there following the attacks of September 11 2001.
Hamza was jailed in the UK for seven years for soliciting murder and inciting racial hatred in 2006 and first faced an extradition request from the Americans in 2004.
Related