BC was sitting closely behind Meryl when she became part of a planned stunt - a photo taken with comedian Margaret Cho disguised as Kim Jong-Un (don't ask!), with the photographer Michael Keaton, no less.
Benedict couldn't resist but make one of the elaborate leaps that have served him well in the past when photobombing, and the result is here...
Ok, you asked. Well, throughout the night Golden Globes hosts Tina Fey and Amy Poehler got a lot of mileage out of the Sony hacking debacle, and the presence of the apparent North Korean leader was just one ingredient of this, particularly when he/she insisted on having a photo taken with Hollywood royalty, Ms Streep.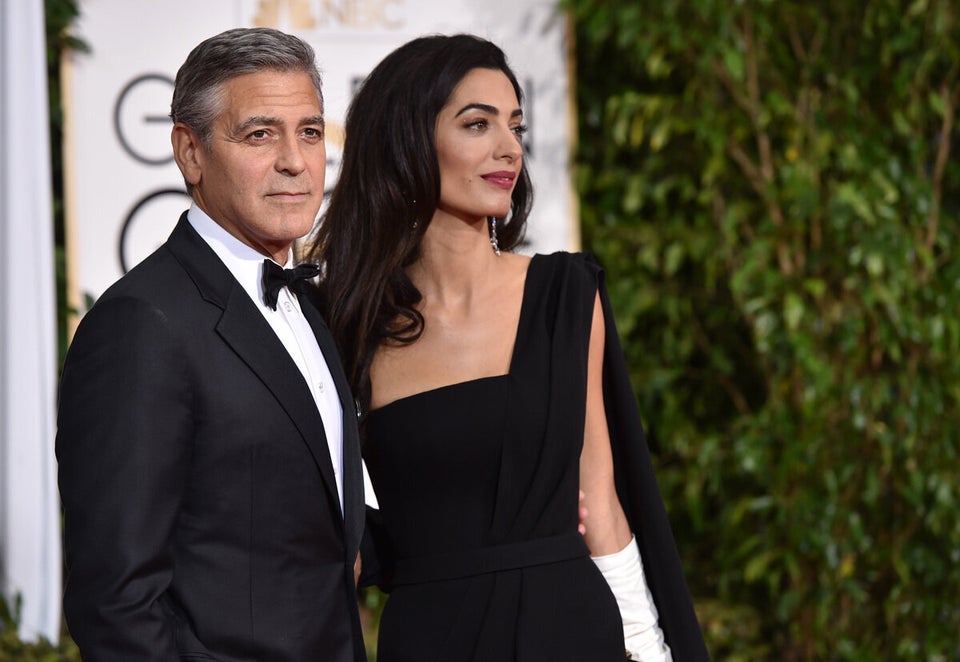 Golden Globes 2015 Red Carpet