Helen Mirren has shown her support for the 'Je Suis Charlie' campaign, by holding a sign bearing the words while walking the red carpet at the 2015 Golden Globes.
The British actress arrived at the Beverly Hilton Hotel clutching a piece of paper with the slogan, which has become a key phrase for supporters of free speech in the wake of the Paris shootings.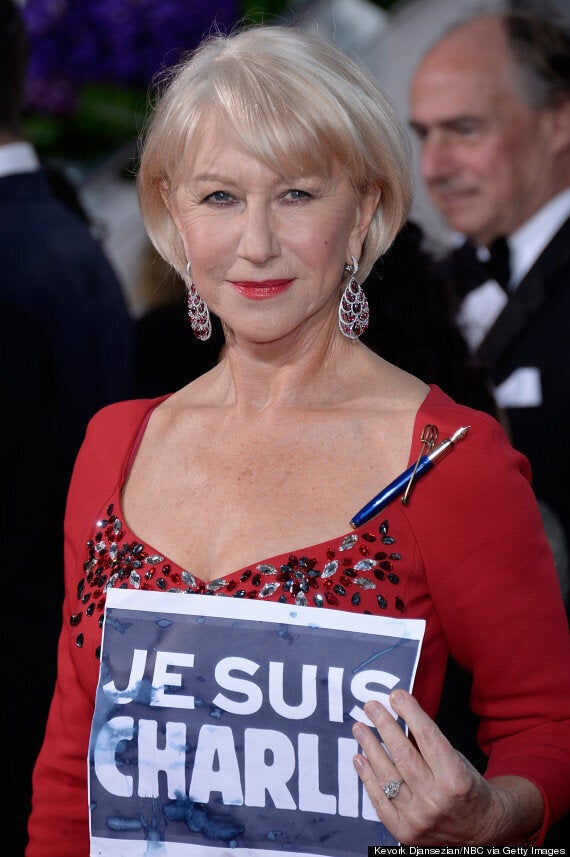 'Je Suis Charlie' has become one of the most-used social media hashtags since the shootings at the Charlie Hebdo magazine offices, which saw 12 people killed.
Helen also pinned a pen to her gown, in a nod to the thousands of free speech campaigners who have clutched pens while attending vigils in cities around the world.
The British actress wasn't the only celeb to take the chance to make a serious statement on the red carpet, as George Clooney also sported a 'Je Suis Charlie' badge.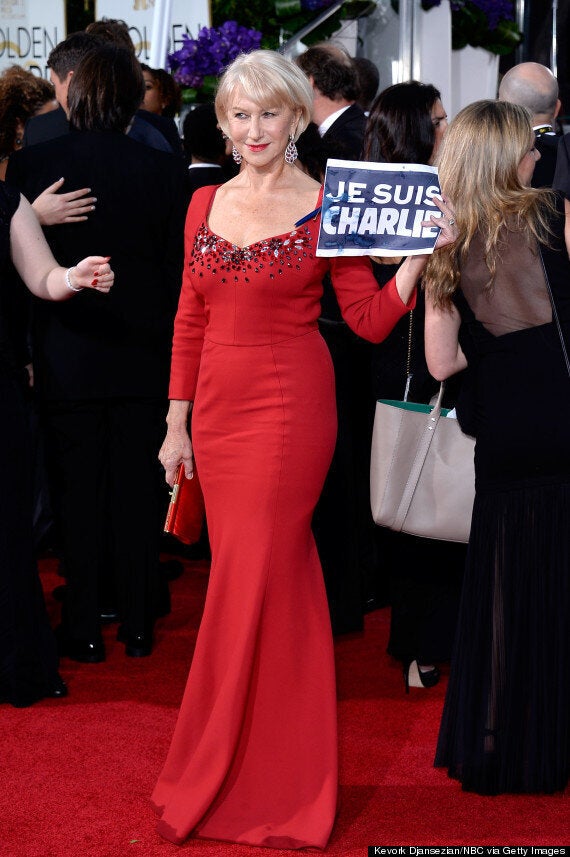 Helen's pen remained pinned to her gown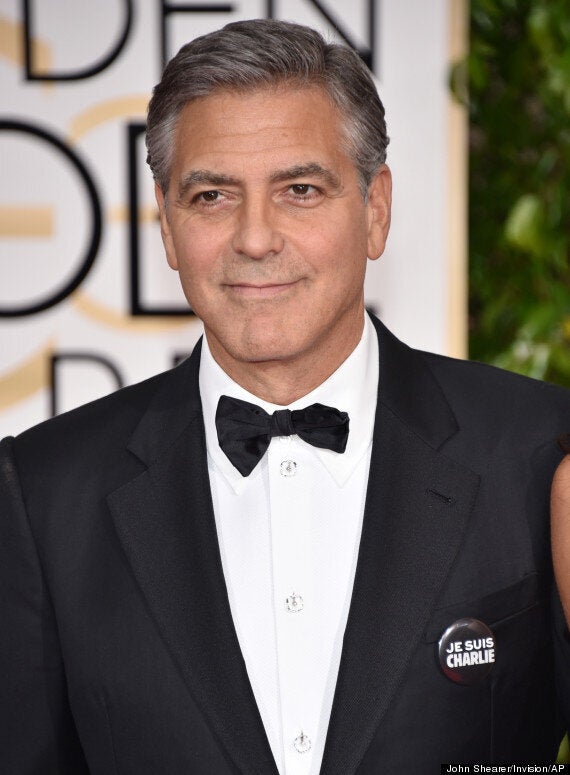 George was accompanied to the event by his wife Amal Clooney, and they were joined on the red carpet by a whole host of stars, including Jennifer Aniston, Felicity Jones and Benedict Cumberbatch, who were all nominated for awards.
This year's Golden Globes are the final ones to be presented by Amy Poehler and Tina Fey, who will be replaced by a new, as-yet-unnamed, host next year.
See all the snaps from the red carpet below…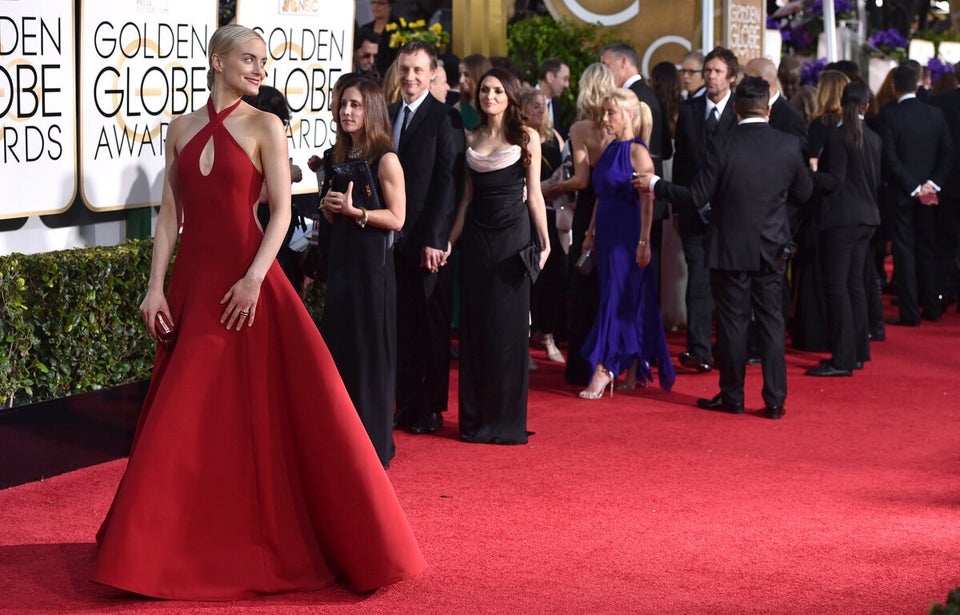 Golden Globes 2015 Red Carpet