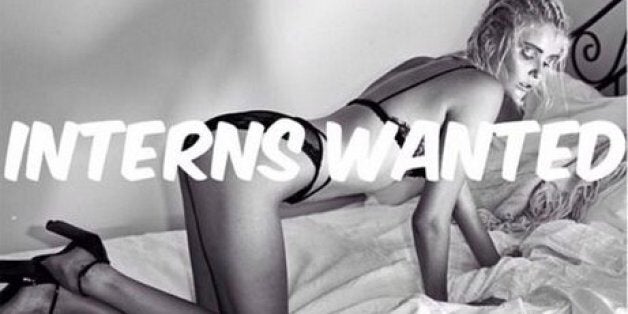 The Sunday Style, a fashion magazine owned by Rupert Murdoch's News Corp, issued a grovelling apology after advertising an internship position using a picture of a woman on all fours clad in black underwear.
The beauty and fashion insert, which has a circulation of around 900,000, splashed the words "Interns Wanted" against the backdrop of the woman, who was posing on a rumpled bed, and shared the image on its Instagram page.
The advert was circulated widely after journalist Suzanne Carbone posted the deleted post on Twitter, prompting the magazine to issue an apology which read:
"We made an error in judgement today with an image used in a recent Instagram post calling for interns that has since been taken down. We take our intern program seriously and apologise for any offence caused."
Comments alongside the apology, which was also posted on Instagram, ranged from defending the publication to slamming it for a "vulgar" decision.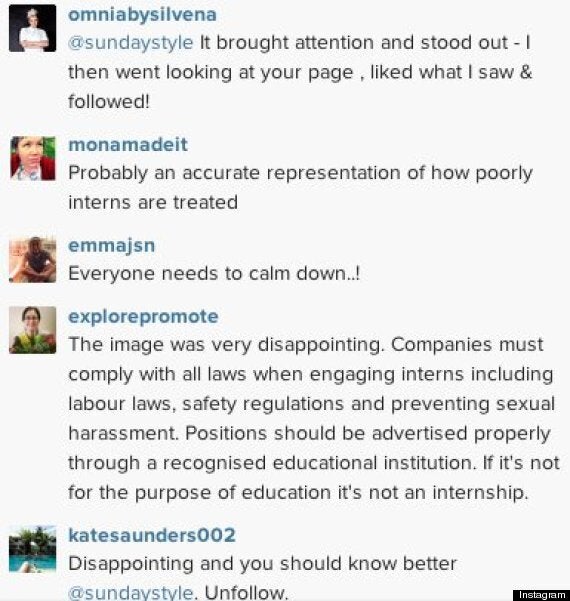 Anna J Richie wrote "Thank God. Shockingly poor decision. Who knows wtf was going through your heads", while Katelyn J Adams argued "I thought it was a cutting edge fashion shot myself- that's all. Have always loved @sundaystyle for being on top of the latest trends x".
Related