The Twitter and YouTube accounts of the US military's Central Command were hacked on Monday by a group claiming to work on behalf of the Islamic State. Posting a series of messages, some that included internal military documents and details of military personnel, many of the tweets were signed by ISIS.
One message read: "American soldiers, we are coming, watch your back." American and coalition fighters have been targeting the group with airstrikes in Iraq and Syria.
The hackers titled the Twitter page "CyberCaliphate" with an underline that said "i love you isis." Some IS militant videos were posted on the YouTube site, purporting to show military operations and explosions.
The hack coincided with a speech by President Obama on cybersecurity. "If we're going to be connected, then we need to be protected," Obama said.
A senior defense official confirmed that the two accounts were compromised and said US Central Command was taking appropriate measures to address the matter. The official spoke on condition of anonymity because the official was not authorised to speak about it publicly on the record.
The military suspended the Central Command Twitter site.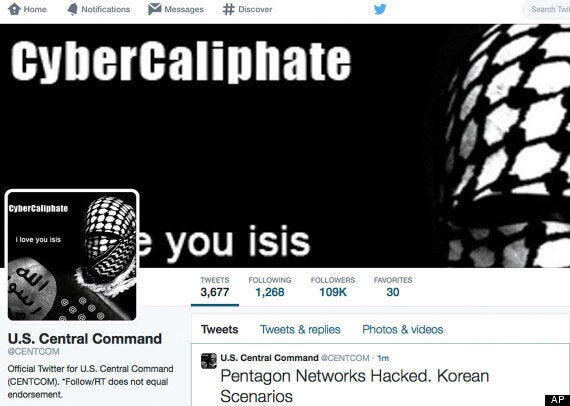 This screen grab made Monday, Jan. 12, 2015 show the front page of the US Central Command twitter account after is was hacked
Some of the hackers' tweets: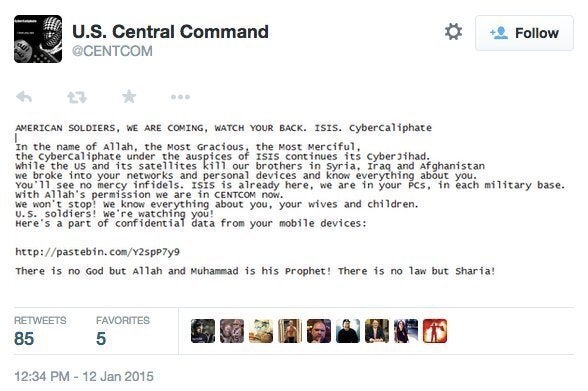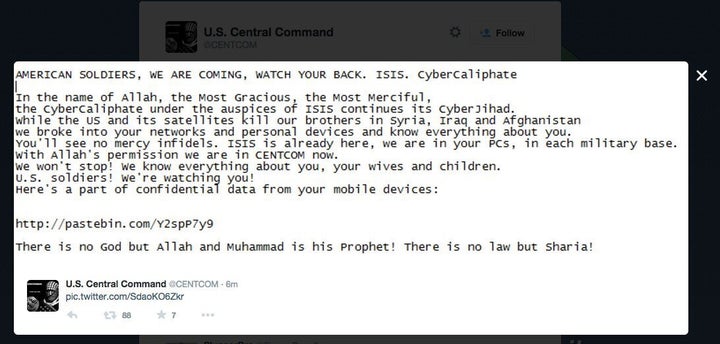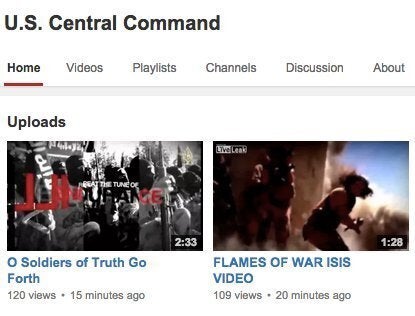 Popular in the Community