Joining the trend of quirky public baby announcements flooding the internet, redditor MeggoEggo shared this picture on imgur with the caption "a nontraditional baby announcement for a nontraditional family".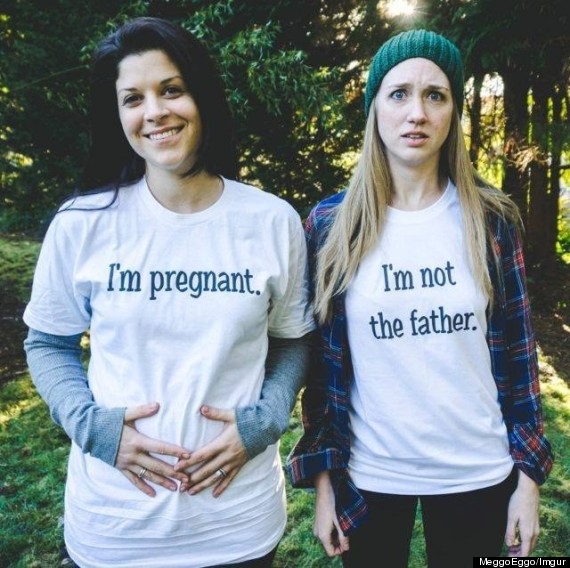 Commenting on the reddit thread, MeggoEggo said they had used intrauterine insemination and the baby is due in July.
"My wife has dated men before me, so she always assumed she'd have a baby biologically," she added. "I had no interest. So it just worked out that way."
SEE ALSO: