Nearly a million people have "disappeared" from the electoral register in a scandal that could prevent thousands of young people from voting in the general election, Ed Milliband will claim today.
Labour has calculated that almost one million people have dropped off the register in the last year as a result of what the party says was the "hasty" way the Government introduced individual voter registration - intended to reduce electoral fraud - without proper safeguards.
People must now register individually, rather than being registered by another member of their household. Many "missing" voters are students, Labour says, partly due to the fact that universities and colleges no longer 'block register' students living in halls of residence.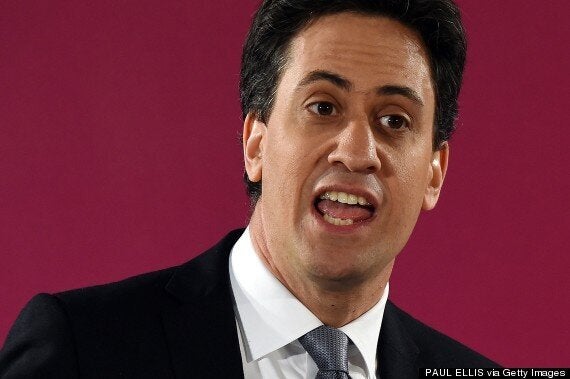 Mr Miliband will say the missing voters are a "democratic scandal"
University cities and towns such as Cardiff, Liverpool, Newcastle, Southampton, Leicester, Nottingham, Brighton and Hull have all seen five-figure falls in the numbers of registered voters, according to Labour, while in London the numbers are down by almost 100,000.
In a speech to students at Sheffield Hallam University, Mr Miliband will promise to lead a "national mission" to ensure young voters were able to hold the coalition leaders to account at the vote on May 7.
In a calculated incursion onto Mr Clegg's political home turf in Sheffield, the Labour leader will denounce the coalition for allowing hundreds of thousands of young people to "fall off" the electoral register in the run-up to this year's election.
In a speech to students at Sheffield Hallam University- in the next door constituency to the Deputy Prime Minister's - Mr Miliband will describe the loss of voting rights as a democratic "scandal" and call on ministers to ensure young people are not denied a voice on polling day in May.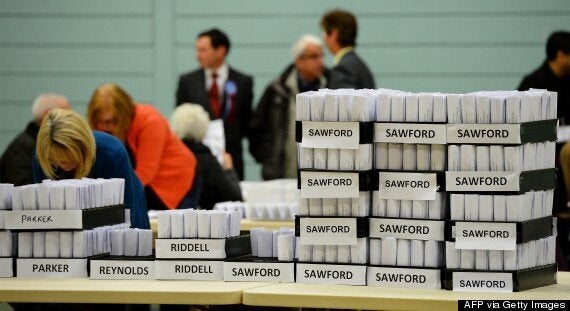 Votes being counted at the Corby By election in 2012
But the Lib Dems angrily accused Labour of "scaremongering", pointing out that Mr Clegg had secured extra funding to boost registration rates among students and other under-represented groups.
His claims were dismissed by Lib Dem MP Tom Brake who said that Mr Clegg had been responsible for securing £10 million of extra funding to support registration by students and other under-represented groups.
He said that many of the "missing" student voters would still be on the electoral roll but would have previously been registered twice.
"Labour must have forgotten they began the policy of individual electoral registration while they were in government and still support it in principle," he said.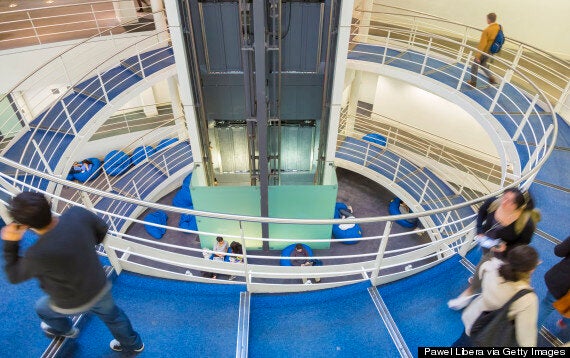 "Missing" voters may have been registered twice before, the Lib Dems say
"Instead of scaremongering, Labour should be working with their own local authorities to ensure that the large amount of money available is spent helping people, particularly students, register to vote."
"This government has betrayed young people," Mr Miliband will say. "Having broken their promises on tuition fees to young people, having failed to build the economy that will work for them, having short-changed their future, this is David Cameron and Nick Clegg's final insult to young people.
"They are sitting by and watching hundreds of thousands of young people in our country lose their sacred democratic rights. We will not allow this scandal to happen and no right-thinking person should either."
He will call on the Government, the Electoral Commission, universities and local authorities to take urgent action by the end of the month to ensure that people can get back on the register before the deadline of April 20.
An Electoral Commission spokesman said: "It has always been known that some areas with large student populations would initially see a fall in the number of students on their register and that extra effort would be needed to ensure as many as possible are on the register before the April 20 deadline.
"Electoral registration officers all have detailed plans in place to target areas with high student populations. This work will continue right up until the registration deadline."
Popular in the Community