As part of our Say No To January campaign, we're refusing to take on unrealistic New Year's resolutions like "I will go to the gym every day".
Like Sabina Wallace-King's simple workout for lower abs.
The exercises can be done at home at any time of the day and require no equipment or pricey gym membership.
The first exercise the personal trainer suggests is a leg raise.
To complete this movement, lie down with your legs out straight, keeping them both together. You can give your lower back a little bit of extra support by placing your hands face down under your bum.
While breathing out, lift your legs off the floor until you feel a stomach contraction, then bring your legs down again.
The second exercise to help you get defined abs is a crunch.
Again lying back on the floor, lift your legs either with knees bent or with knees straight if you want a more challenging workout.
Put your hands behind your head, breath out and reach your chest up towards your toes. Repeat this movement and you should feel the muscles around your stomach contracting.
The final exercise is a wrap. Simply sit with your legs pulled into your chest and feet raised from the floor, then lower back to a lying position.
Repeat this movement as you should feel your lower abs working.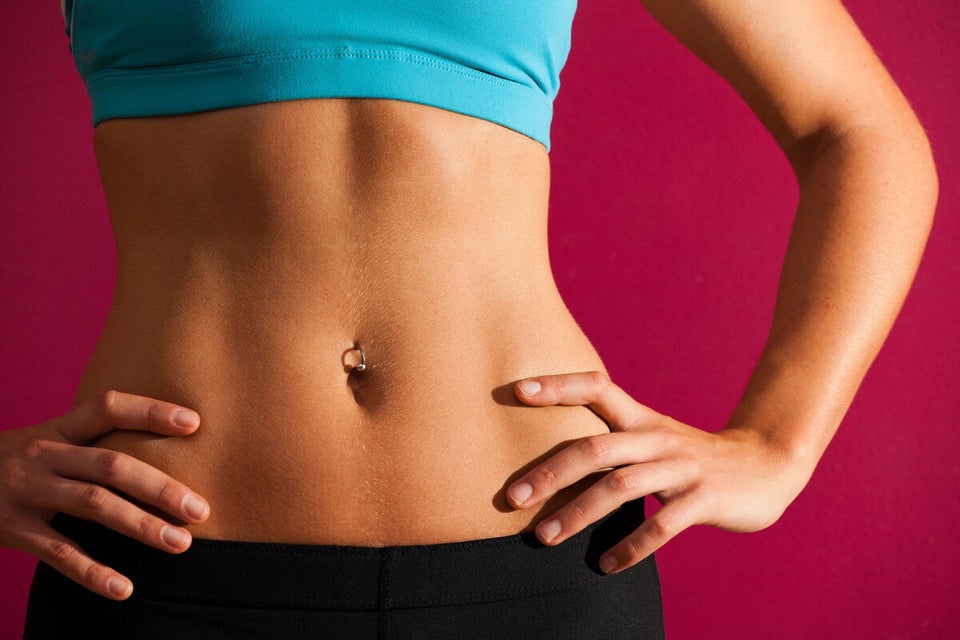 The 12 Biggest Fitness Myths