A Malian Muslim man who heroically hid several of hostages in a kosher supermarket and helped French police co-ordinate their storming of the building is to be awarded French nationality.
Interior Minister Bernard Cazeneuve praised Bathily for his bravery and said a ceremony to grant the 24-year-old naturalisation will take place on Tuesday.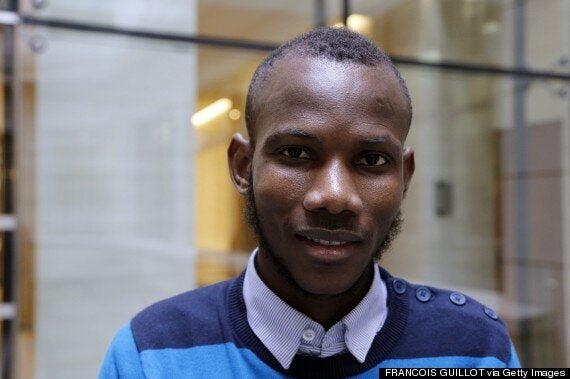 Malian Lassana Bathily, a Muslim employee who helped Jewish shoppers hide in a cold storage room from an Islamist gunman
Bathily, who worked at the Hypercacher Vicennes in the Paris suburbs, led a group of terrified customers to hide in the cold storage room and shut off the temperature control. He then tried to persuade people to flee through the delivery lift but could not convince them to take the risk, so he took the plunge himself and came out of the store, where he was immediately detained by police.
Bathily said police initially thought he was a terrorist, but he later provided them with crucial intelligence about the layout of the store and the gunman Amedy Coulibaly's movement.
"We're brothers. It's not a question of Jews, Christians or Muslims," he told French news channel BFMTV, adding that he and the customers faced a common enemy.
"We're all in the same boat, and we have to help one another to get out of this crisis."
Popular in the Community