The group that has attracted tens of thousands to its anti-Islam rallies has called off the latest one because of an alleged terrorist threat against one of its organisers.
Pegida, or Patriotic Europeans against the Islamization of the West (Patriotische Europaer Gegen die Islamisierung des Abendlandes), has held rallies every Monday in Dresden.
Last week's event drew the largest crowd yet, with police estimating some 25,000 people attended.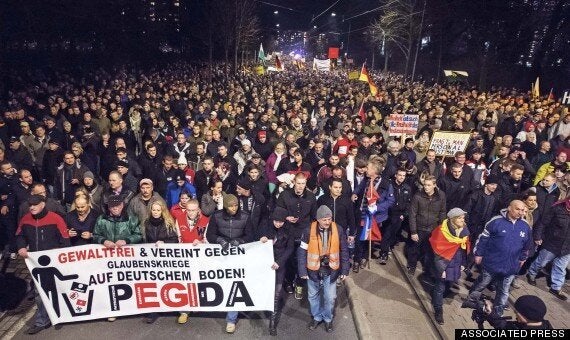 A Pegida demonstration in December in Dresden
Pegida said on Facebook that this Monday's rally was called off for security reasons because, according to police, "there is a concrete threat against a member of the organisation team."
Dresden police chief Dieter Kroll said there had been a call for attackers to mingle with the demonstrators and kill one of the protest organisers.
He issued an order barring any rallies in the city on Monday.
He didn't specify where the threat came from, or if any group was behind it but said it resembled an Arabic-language Tweet describing Pegida as an "enemy of Islam."
Mr Kroll said there was no information about any specific potential attacker or how exactly an attack might be carried out, which led officials to conclude that there was no way to prevent possible danger other than canceling the rally.
The move comes amid heightened security concerns across Europe following last week's terror attacks in Paris, in which 17 people were killed.
Pegida called on supporters to instead hang flags out of their windows and light candles on Monday evening. It said the group and authorities were working on a "security concept" for its next rally on January 26.
The Dresden rallies have drawn criticism from many German politicians. Similar groups in other German cities haven't drawn anywhere near as much support, and there have been much larger demonstrations against them.
Pegida's demonstrations in Dresden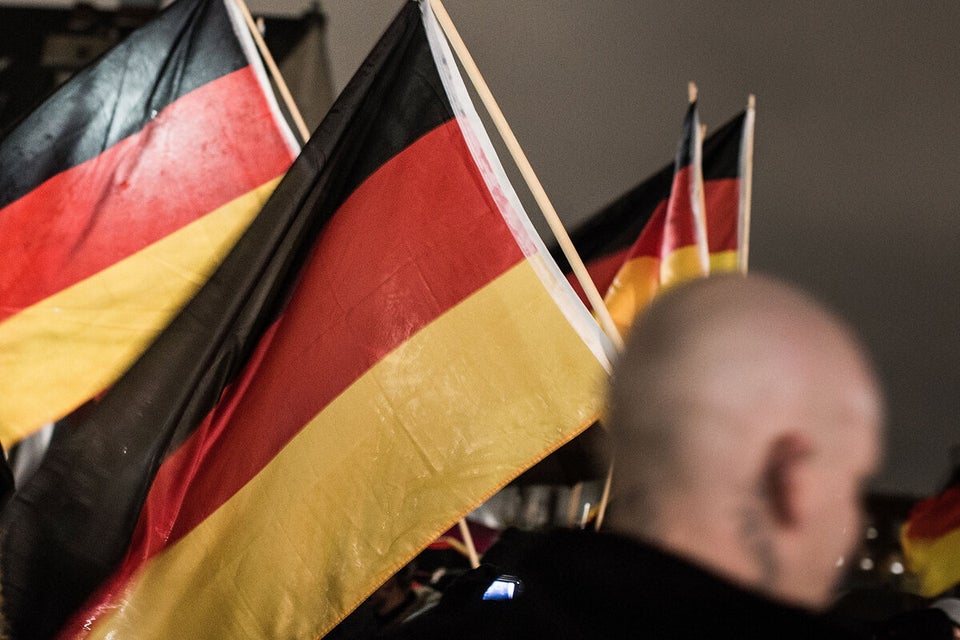 Dresden protests
Related