'Big Brother' winner Helen Wood has spoken about how she cheated death, after being struck by lightning.
SEE MORE:
The controversial reality star was on the phone to a friend when she was out walking her dogs, when she claims the lightning struck her on the head.
She told The Sun On Sunday: "I just completely froze when the lightning hit me. I was on the phone to a friend at the time.
"I felt the electricity shock go through my skull down past my right eye then out my jaw. It was so powerful. I screamed then ran to the car and was so upset."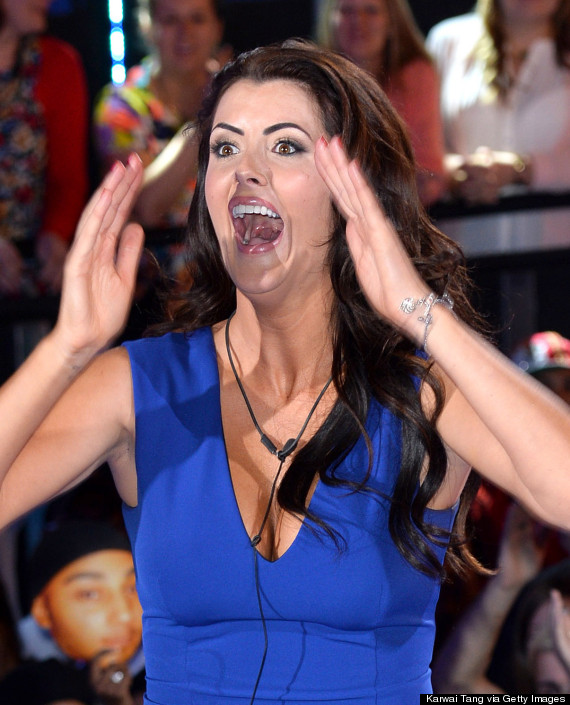 Helen Wood
Helen has since revealed on her official Twitter page that it was her choice of footwear that saved her from the lightning strike, claiming she wouldn't be alive today if she'd not been wearing her wellies.
She wrote: "The doctor said 'you would never have survived without them.' Amen [sic]"
Thanks to my @HunterBoots I'm alive today, got struck by lightening, the doctor said "you would never have survived without them" Amen 😃 🙏

— Helly Woo Woo (@Helen_Wood86) January 16, 2015
Of course, during her time in the 'Big Brother' house last year, Helen famously brewed up a few storms of her own with pretty much all of her housemates, but managed to escape being nominated because she received a free pass to the final on the second day of the series.
Even outside the house, Helen has found it difficult to resist getting herself into trouble, famously getting involved in Twitter feuds with her ex-housemate Danielle McMahon and 'CBB' winner Denise Welch, among others.
Last week, Helen panned Chloe Goodman in a newspaper column, accusing her of playing up to an incident she was involved in with Jeremy Jackson, where he exposed her breast in the 'CBB' toilets.
LIKE US ON FACEBOOK | FOLLOW US ON TWITTER