Gurinder Chadha is the force behind 'Desi Rascals', which kicks off this week on Sky Living, a reality series focusing on a roll-call of characters around Hounslow, Southall and Harrow – TW3, UB1 and HA1 respectively.
Gurinder says she's had enough of seeing faces unfamiliar to her, and is intent on her mission of "telling interesting and authentic stories about the people I really know".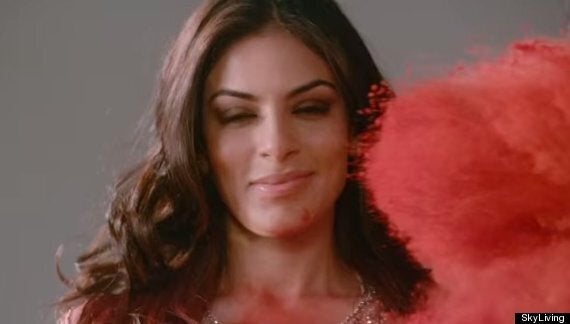 Make up artist Yasmin Karmi is one of the Desi Rascals featured in the show
While following the familiar format so successful in these other shows, viewers will immediately notice a major difference – and that's the deliberate inclusion of multiple generations, and not just in cameo walk-on parts to raise an eyebrow at the youthful shenanigans around them, ie Binky's mum in Chelsea. As befitting the community on show, older characters will be given the chance to prove they're just as interesting – in Gurinder's words, "age isn't a barrier in our community, we revere the wisdom of our elders, and we include them in every decision, every serious conversation, every party – that's who we really are, and it's something to celebrate."
Something else that marks this apart is that, although there is a vague backbone of a script, the show's producers will be heeding attentively all the brickbats and bouquets thrown at the show on social media, and steering their storylines accordingly. Remember those 'Tell Your Own Story' books? Well, now it's come to the world of reality TV. You really will have the chance to ask about your favourite characters, and push for them to be featured more centrally in the show.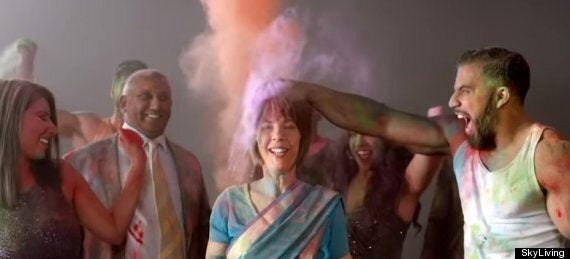 Gurinder is intent that 'Desi Rascals' features the socially mixed generations of the Asian community
This may, of course, prove a double-edged sword in this UKIP-voting era, where the success of the show may give its characters an increasingly high profile, and target for those unaccommodating of ethnic minorities, an aspect of which Gurinder is all too aware…
"We have stringent apparatus in place to look after the social welfare of all the participants, as well as the production team and myself," she explains. "Anything damaging, we will be taking immediate action. I don't want anything to interfere with all the positive aspects of this show."
One such aspect is the mix of cultures in the personnel behind the camera on this show, a hybrid of which Gurinder is justifiably proud, even as she adds her voice to those, like Lenny Henry and Meera Syal, demanding more be done to balance the colour of faces on our screens.
"It's very simple, we're in society, we contribute in every way, we pay our taxes like everyone else, our voices should be heard, and our faces seen," she says. "Whatever needs to be happen – ring-fenced budgets and similar measures – there needs to be a drastic change."
She adds, "But not for its own sake, obviously – it has to be authentic and interesting, and Desi Rascals will be both."
'Desi Rascals' premieres on Tuesday 20 January at 8pm on Sky Living, available on Virgin Media, which provides access to up to 260+ channels including Sky Living, Freeview Channels, Virgin Movies, Sky Movies and Netflix. Watch the trailer above...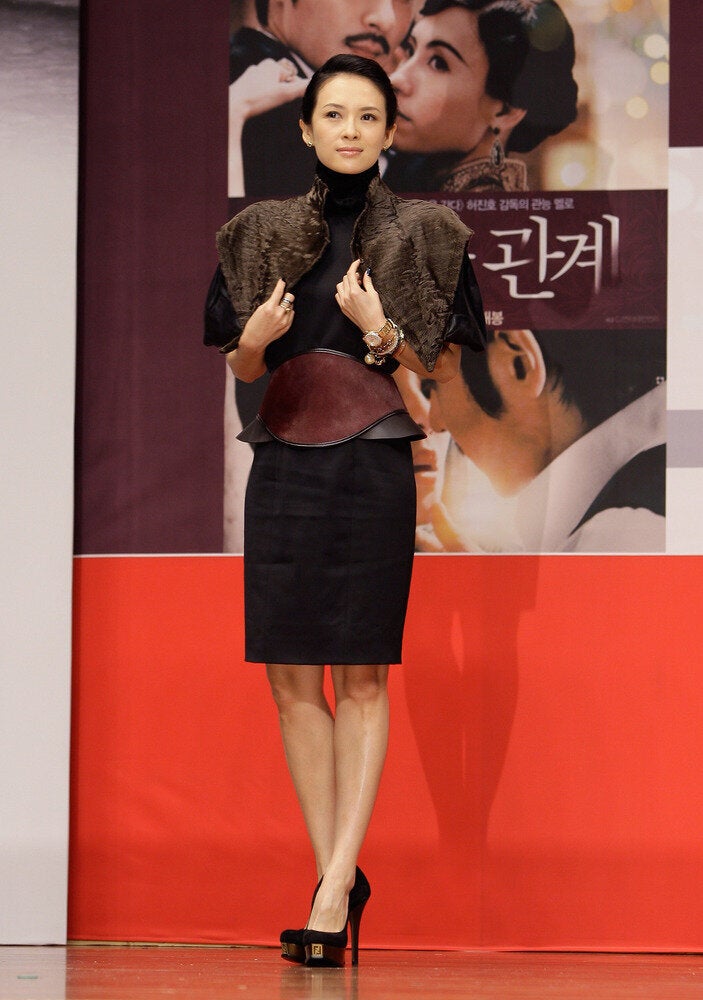 Asian Actresses With Style
Related