A group of photographers have revealed incredible never-before-seen images taken by a WWII soldier.
They have no way of knowing who took the pictures, or gaining any information. They are only able to pinpoint the locations of shooting.

The photoset spans Fort Indiantown, Boston Harbor, Le Havre Harbor, Lucky Strike Camp in Saint Sylvain, and Normandy Beach.
A spokesperson for the project told The Huffington Post UK: "We have a passion for rescuing film because we believe that all these moments in time were moments that someone wanted to remember.
"It's a tragedy to think that every day, film is accidentally destroyed and images are lost forever.
"Soon these images will all be gone, so we want to save as many as possible before that happens."
Their project began two years ago, but has only been public for six months.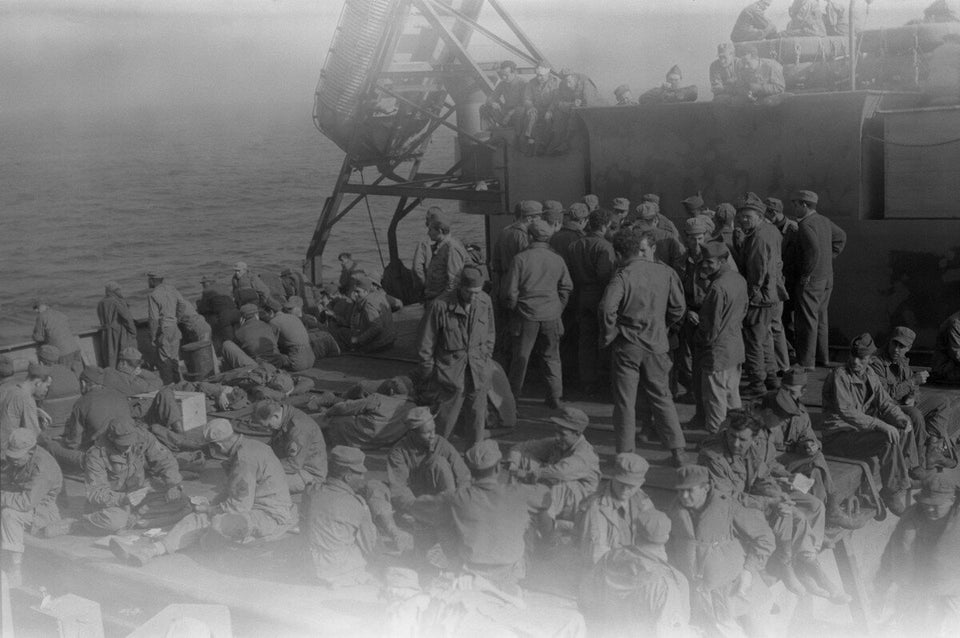 The Rescued Film Project World War Two Soldier Pictures