While some parents might use their children as an excuse not to workout, one mother sees her little ones as more of a help than a hinderance.
Jordan Cruttenden posts workout videos on Facebook which she films from her (often chaotic-looking) lounge. Often her two young children, Autumn, five and Otis, two, will get involved and either join in with the workout or act as a fitness aid for their mum.
Cruttenden's exercise videos have proven to be a huge hit with fellow mums, and the social media sensation is now racking up 2,000 hits from Facebook and YouTube each day.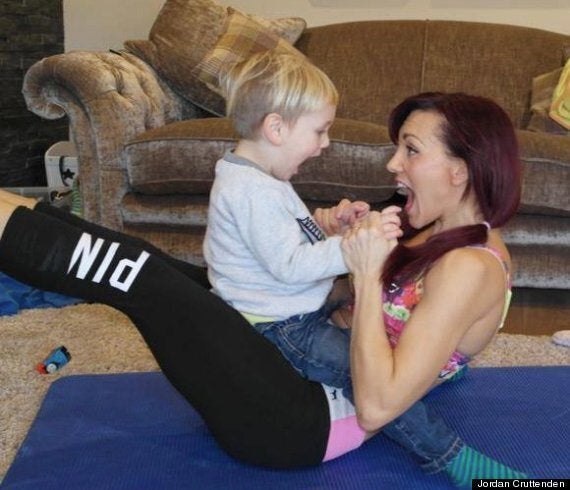 The fitness fanatic started the Facebook page, Babies & Burpees, after finding that there simply aren't enough hours in the day for busy mums who want to keep fit.
So, she began to film exercise videos showing what can be achieved from the confines of her living room - even with toys lying around, children interrupting and general chaos in the background.
In her Facebook bio, the energetic mum says that a combination of no spare time, zero childcare and being fed up of the "elitism of gyms" spurred her on to film and share her home workout videos.
Having qualified as a personal trainer, aerobics instructor and Pilates Level 3 instructor, Cruttenden felt that she was just the woman to help motivate other mums and show them what can be done from the comfort of their own home.
Cruttenden, who remained at size 12 prior to regularly working out, discovered running at the age of 25 and hasn't looked back since. The 33-year-old from Eastbourne, East Sussex is now a size six.
After having children, she found that it was difficult to keep up a regular exercise routine outside of the house. So she persevered from home, squeezing in half an hour here and there.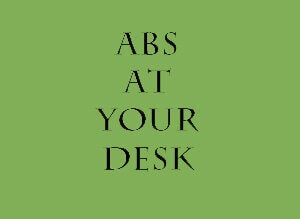 Office Exercises
Cruttenden told the Daily Mail: "I've normally got kids hanging off me and an untidy lounge, but that's life and I wanted to show that you can still make a difference to your body.
"The kids join in, they have grown up with me exercising and they love it. Sometimes they play up but I don't edit that out and I think mums appreciate the honesty because it's like that for them too."
She adds: "The chaotic videos where the kids keep grabbing the camera are always the most popular. And as long as it helps get busy mums moving I don't care."