HTC will reportedly unveil the now leaked HTC M9 'Utopia' smartphone and a smart watch at MWC 2015 after invites were sent out giving journalists the chance to see 'what's next' for the smartphone company.
Following on from the success of the HTC One M8, HTC will be looking to establish itself as the firm rival for the iPhone 6 and iPhone 6 Plus over rivals like the Sony Xperia Z4, LG G4 and Samsung Galaxy S6 - all of which are expected to be unveiled during the same week.
As you can see from the newly leaked image below, the M9 looks like it'll feature many of the same design traits as those found on the current handset. Instead HTC appears to have just made some minor changes, possibly making the phone thinner and wider.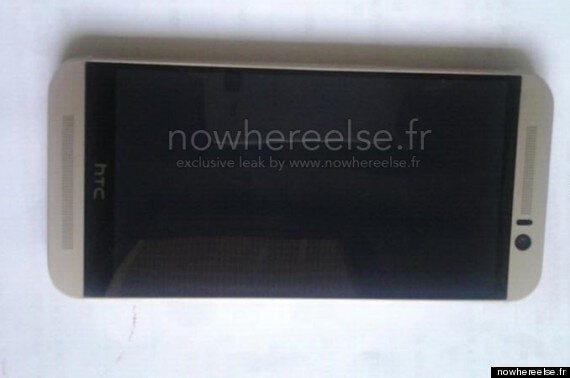 Current rumours suggest HTC's 'Superphone' will come with a 5.5-inch bezel-free display as well as the classic metallic design that became synonymous with the One M8.
Other specs include a massive 3GB of RAM along with Snapdragon's top-of-the-range 810 processor. It'll also come with a 20MP rear-facing camera.
Naturally you can expect it to come with all the bells and whistles associated with HTC's tech including BoomSound stereo speakers and possibly even a fingerprint sensor on the back of the phone.
There's also been some speculation that the company will unveil a smart watch after a video showcasing HTC's design philosophy leaked employees working on what looked to be an Android-powered wearable device.
Related