The hacking group Lizard Squad has reportedly been hacked into with thousands in Bitcoins stolen and the group's customer database leaked online.
It turns out that while Lizard Squad are capable of undertaking fairly large attacks, they're not so good at defence. The group had left their 'LizardStresser' service -- which offers DDoS attacks in exchange for money -- completely vulnerable.
As a result all of their customer's data was there in plain text form for everyone to see while it's reported that nearly $11,000 in Bitcoins had been made available.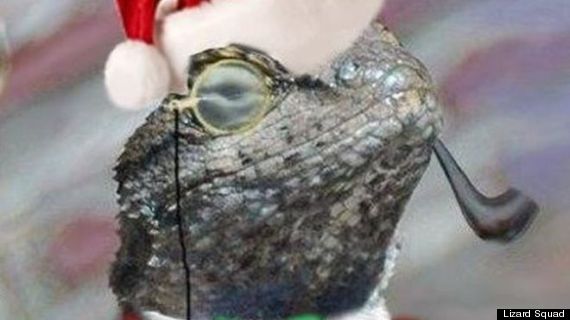 Security Expert Krebs on Security was able to download the entire database showing that customers had paid the hacking group anything from $8-$500 in Bitcoins to have a target website taken down for a period of time.
The news that Lizard Squad's main form of income has been breached comes just days after another major arrest took place in the UK with an 18 year old male taken into custody under suspicion of being a member of the hacking group.
The UK's online organised crime unit has been working in close proximity with the FBI as part of an investigation to track down members of the group while also cracking down on the trend of 'swatting'.