Students from a US university have come together to help battle the stigma against mental health, using those suffering from the illness to create a series of striking pictures.
UCLA students recently unveiled their #ENDTHESTIGMA photo series which features young people living with mental illness alongside comments that have been made when they've decided to open up about their experiences.
In an email to Buzzfeed, All of Us co-founder and fourth year UCLA student Savannah Badalich wrote: "The statements were meant to highlight how subtle yet hurtful these comments can be, how they can silence individuals, and, worse, how they can prevent those struggling from seeking future support or counseling."
"Stigma is the biggest barrier to individuals going to get counseling, and we want to end that stigma."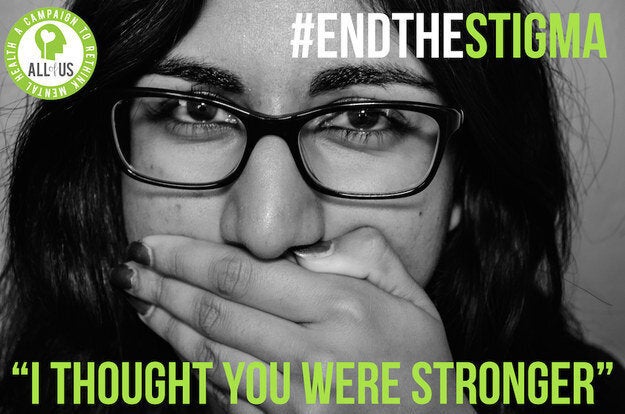 Mental Health
Useful websites and helplines: