An 81-year-old widower has finally found the son he always wanted, after discovering a letter his late wife had stowed away years ago.
Tony Trapani, from Michigan, was unaware of his son's existence for six decades.
Trapani's late wife had hidden a letter from his former lover more than 50 years ago.
"I have a little boy. He is five years old now. What I'm trying to say Tony is he is your son. He was born November 13th, 1953."
Tripani's son, Samuel Childress, grew up thinking his father didn't want to know him. He knew his mother had sent a letter, but didn't know it had been intercepted.
Trapani found the letter last year while cleaning out his deceased wife's filing cabinets. He believes she purposely hid the letter even though they were unable to conceive.
"He's my full son that I've had my whole life, but why my wife hid that letter is beyond me."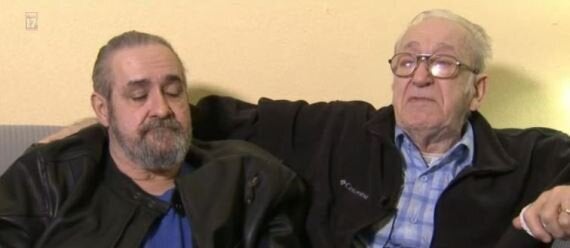 Samuel Childress, left, and Tony Trapani
The two finally met for the first time on Sunday 18 January, when Trapani said he felt like his son had just been born.
"Just to know him now is so important to me. It's going to fill that void," Childress added.
The father and son are now getting to know each other and making up for lost time. They plan to have a paternity test to be 100% sure.