'Star Wars' may have been originally been the brainchild of George Lucas, but the veteran director has revealed that his ideas for the rebooted franchise were turned down by its new owners, Disney.
The legendary filmmaker sold his company LucasFilm, including the rights to his timeless trilogy back in 2012, for the princely sum of £2.5billion.
Now it seems that, in that bag of goodies, has gone his chance of bringing his ideas to screen.
He tells CinemaBlend: "The ones that I sold to Disney, they came up to the decision that they didn't really want to do those.
"So they made up their own. So it's not the ones that I originally wrote [on screen in Star Wars: The Force Awakens]."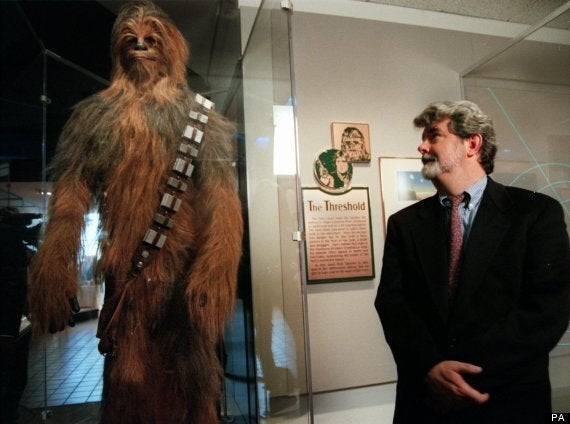 George Lucas surveys one of Star Wars' most distinctive characters
Oscar told HuffPostUK: "The sets are everything you can imagine, there are the returning characters, but people will also be astonished by the care and love that JJ has paid to this project. That's what I can't wait for them to spot."
With fans waiting on every fresh glimmer of news ahead of the film's arrival in cinemas on Boxing Day, the latest titbit is that we may see our first ever female stormtrooper, after BBC entertainment writer Lizo Mzimba tweeted that this would be played by British actress Amybeth Hargreaves, quoting the actress's Spotlight page.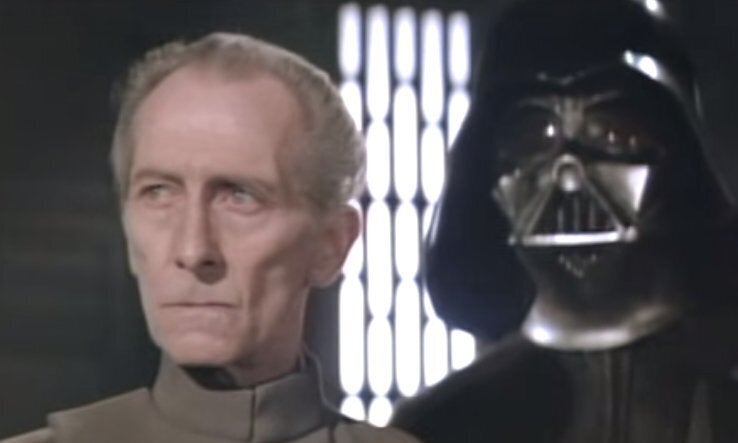 A Complete Ranking Of 'Star Wars' Characters
Related