Sylvester Stallone made the steps outside Philadelphia's Museum of Art famous back when he played Rocky Balboa in the hit 1976 film of the same name.
The site has become something of a pilgrimage to fans who re-enact the boxer's sweaty sprint with the iconic tune playing in their minds.
So imagine you're doing just that – and who should you run into but the big man himself?!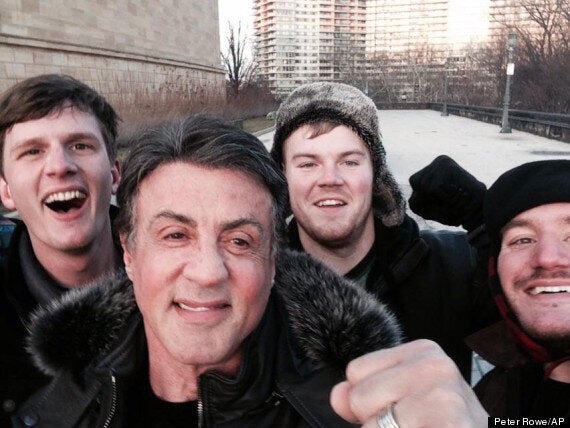 Sylvester Stallone poses with fans on the iconic 'Rocky' steps
Well that's exactly what happened to this group of friends earlier this week.
"He said to us, 'Man, you guys are fast. You're making me look bad,'" Peter Rowe told AP.
Then came what AP called the "knockout photo".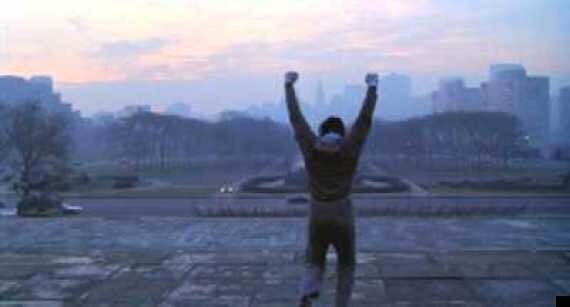 Rocky Balboa jumping for joy in the 1976 film
Stallone posed with Rowe, a recent graduate of Azusa Pacific University in California, and friends from the school, Jacob Kerstan and Andrew Wright. Rowe called the experience "unreal".
Stallone was in the city to film 'Creed' – another instalment in the Rocky saga.
Related